News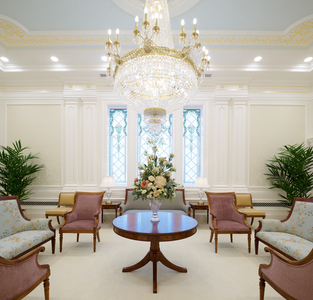 Photo: Intellectual Reserve, Inc.
President Ballard Rededicates the Columbus Ohio Temple
On Sunday, June 4, President M. Russell Ballard, Acting President of the Quorum of the Twelve Apostles, rededicated the
Columbus Ohio Temple
, which had been closed for three years for extensive renovations. "I testify that the temples are the houses of the Lord," said President Ballard. "It is here where Heavenly Father instructs His children and helps us prepare to return to His presence. It is here where we receive personal revelation, make covenants with Heavenly Father, the Savior, and participate in eternal ordinances."