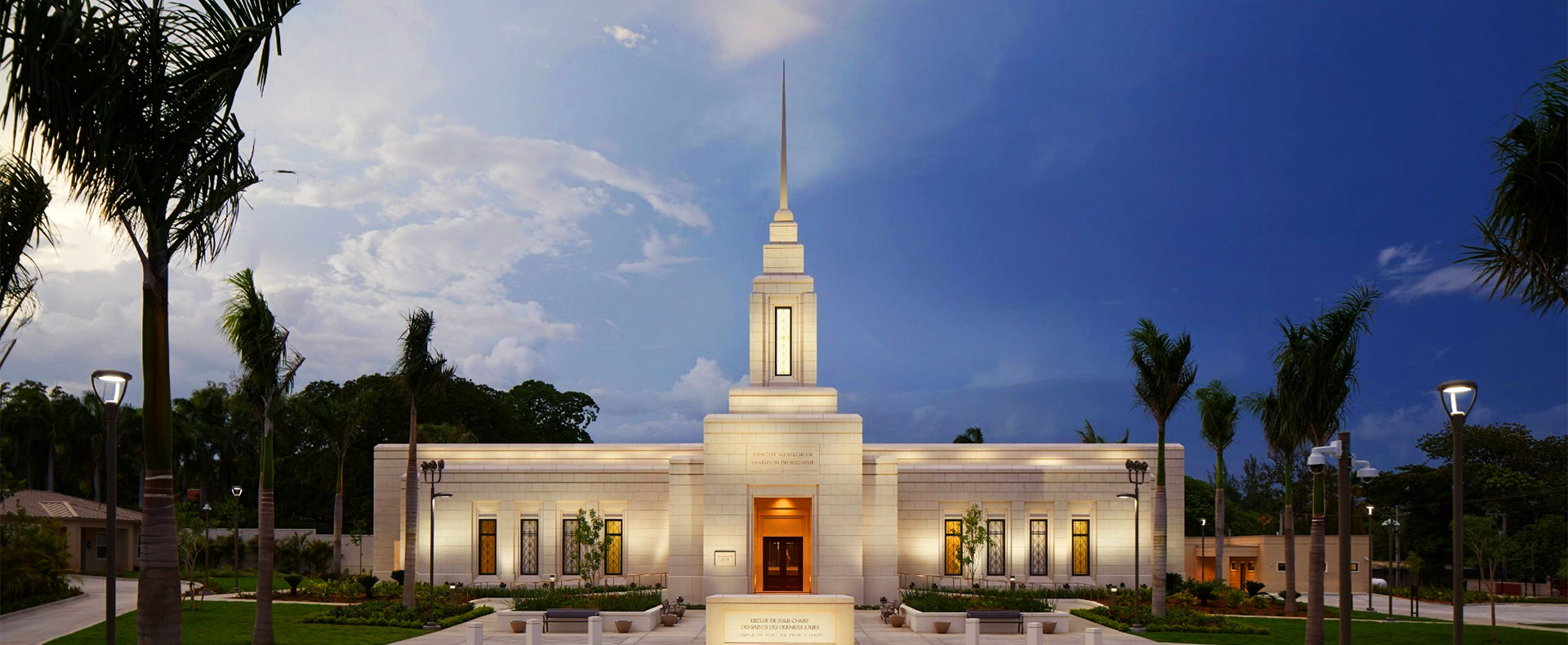 PORT-AU-PRINCE HAITI TEMPLE

© Intellectual Reserve, Inc.
HOLINESS TO THE LORD
THE HOUSE OF THE LORD
"A temple is a place in which those whom He has chosen are endowed with power from on high—a power which enables us to use our gifts and capabilities—to bring to pass our Heavenly Father's purposes in our own lives and the lives of those we love."
—David B. Haight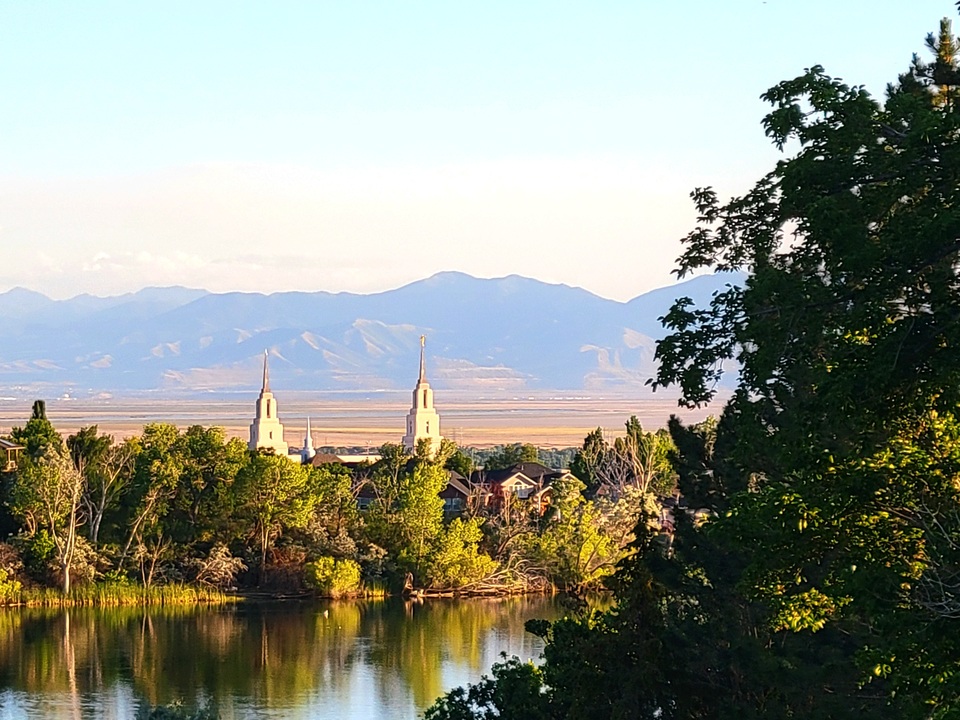 A View of the Layton Utah Temple from Adams Reservoir
The heaven-reaching spires of the
Layton Utah Temple
are a breathtaking site from nearby Adams Reservoir. They rise above the leafy tree line against a backdrop of purple mountains. The psalmist asks: "Who shall ascend into the hill of the Lord? or who shall stand in his holy place? He that hath clean hands, and a pure heart; who hath not lifted up his soul unto vanity, nor sworn deceitfully" (Psalm 24:3–4).
The construction and renovation of Latter-day Saint temples is determined by the Church's First Presidency. New temple locations are most often announced at the Church's semiannual General Conference meetings.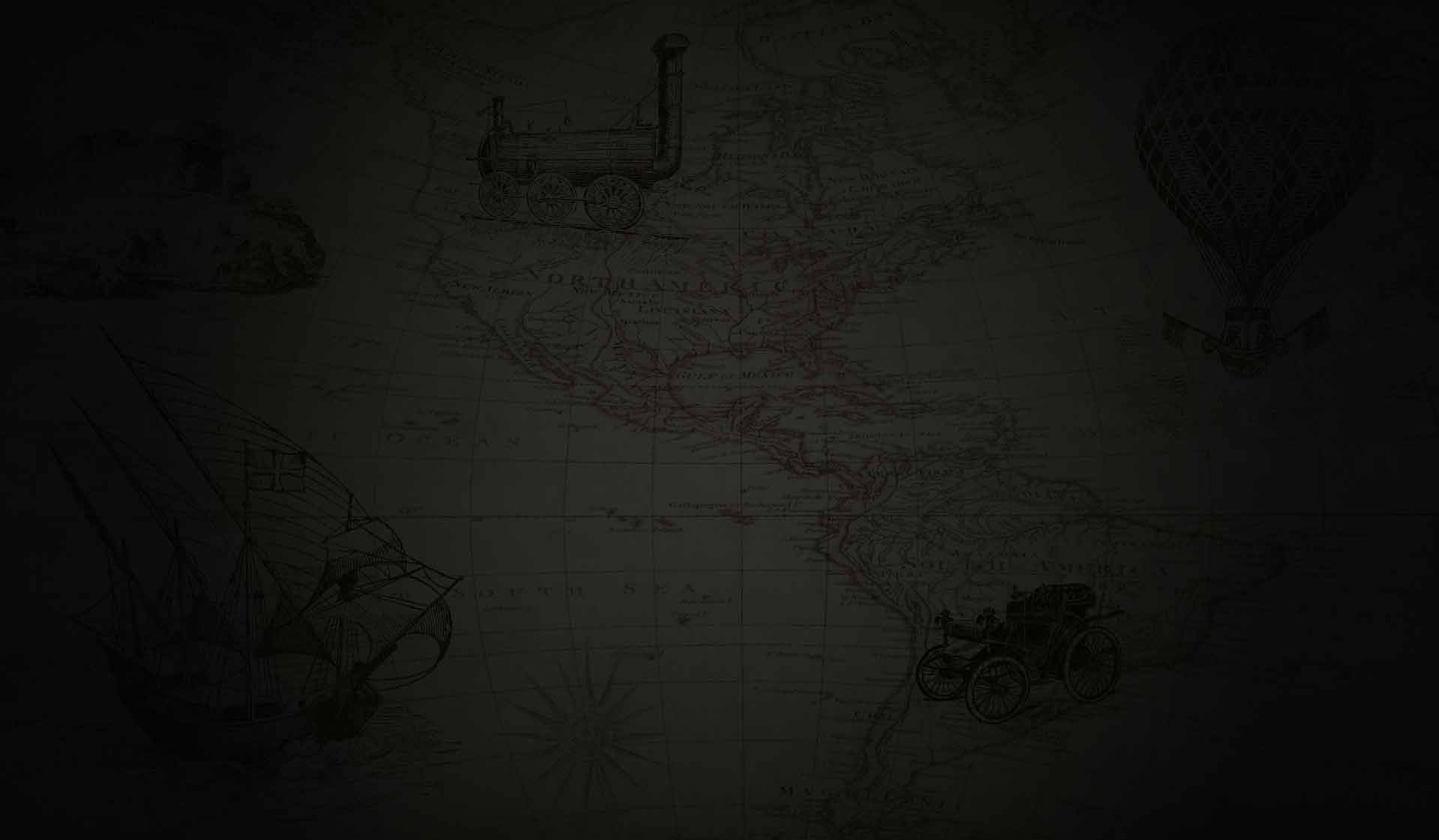 World Maps
---
Find the location and status of every dedicated, under construction, and announced temple of The Church of Jesus Christ of Latter-day Saints across the globe.
TOUR A TEMPLE AT A PUBLIC OPEN HOUSE