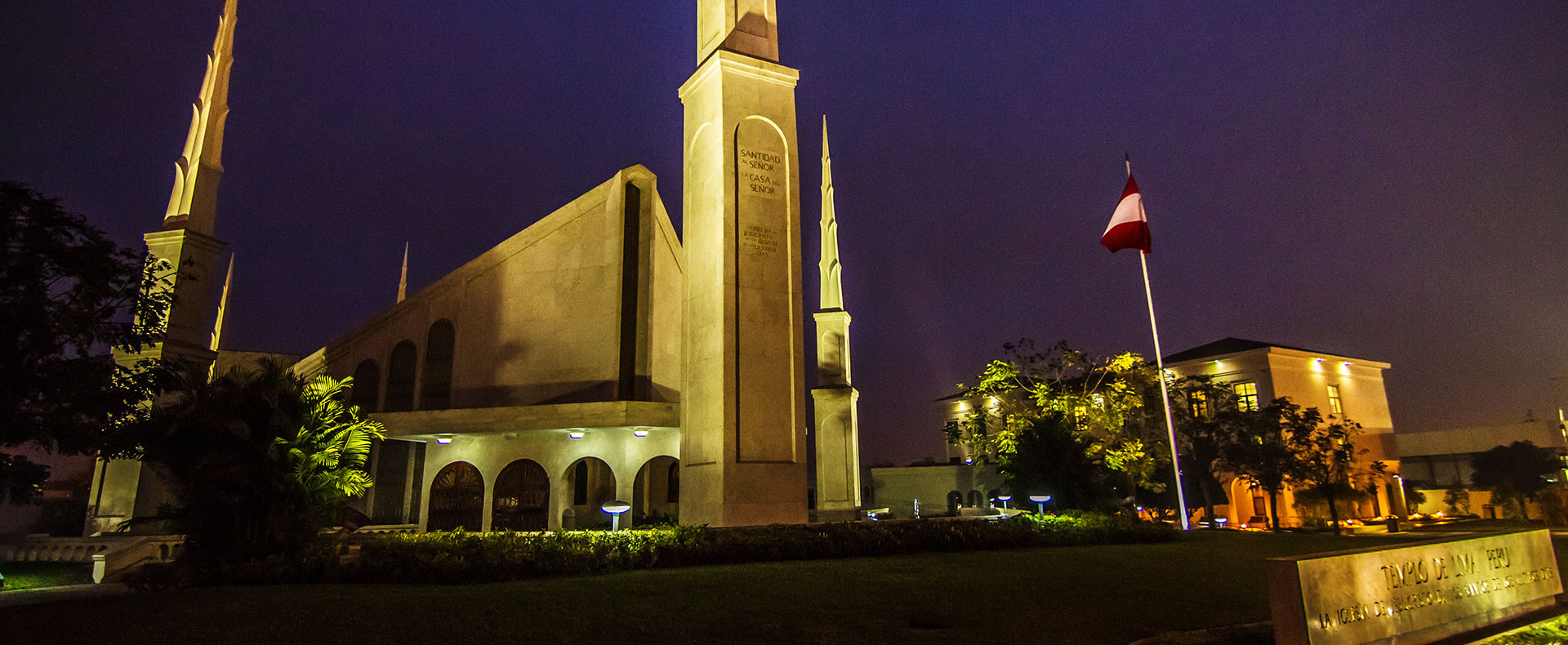 LIMA PERU TEMPLE

© Intellectual Reserve, Inc.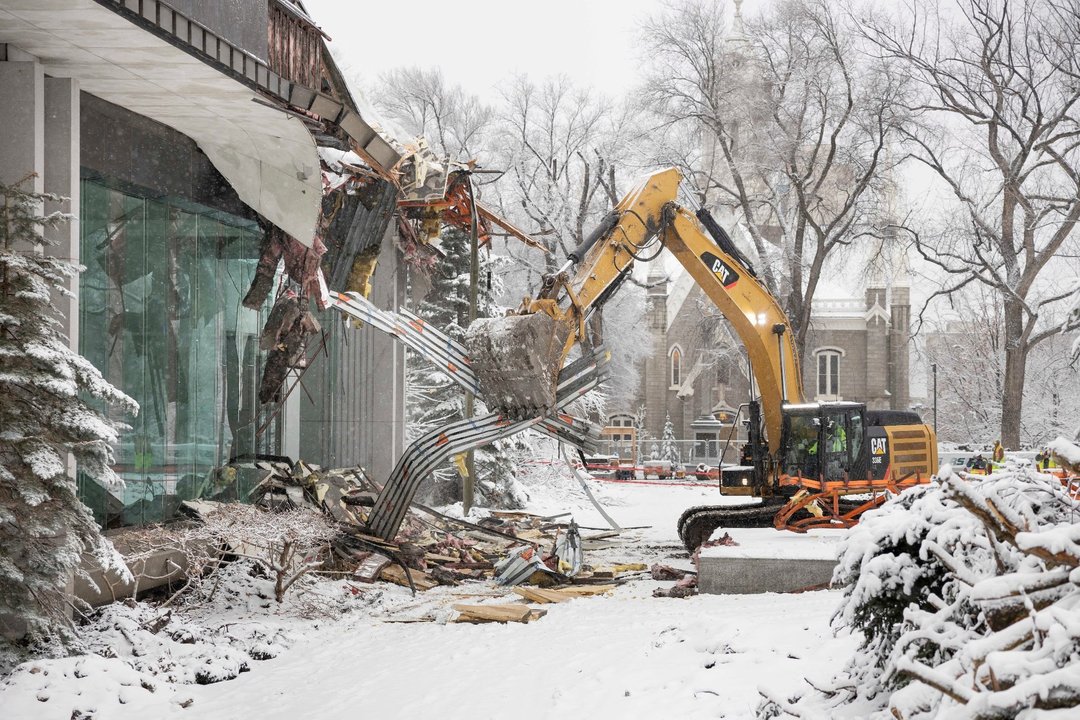 Demolishing the South Visitors' Center on Temple Square
Wrecking equipment is bringing down the South Visitors' Center and portions of the south wall along Temple Square today. Removal of the building and wall will provide access to excavation crews who will dig along the foundation of the
Salt Lake Temple
. Trees, statues, and monuments were moved from the south side of the temple last week, and most of landscaping is gone. The temple is being decommissioned by teams who are moving out furniture and abating hazardous materials.
The construction and renovation of Latter-day Saint temples is determined by the Church's First Presidency. New temple locations are most often announced at the Church's semiannual General Conference meetings.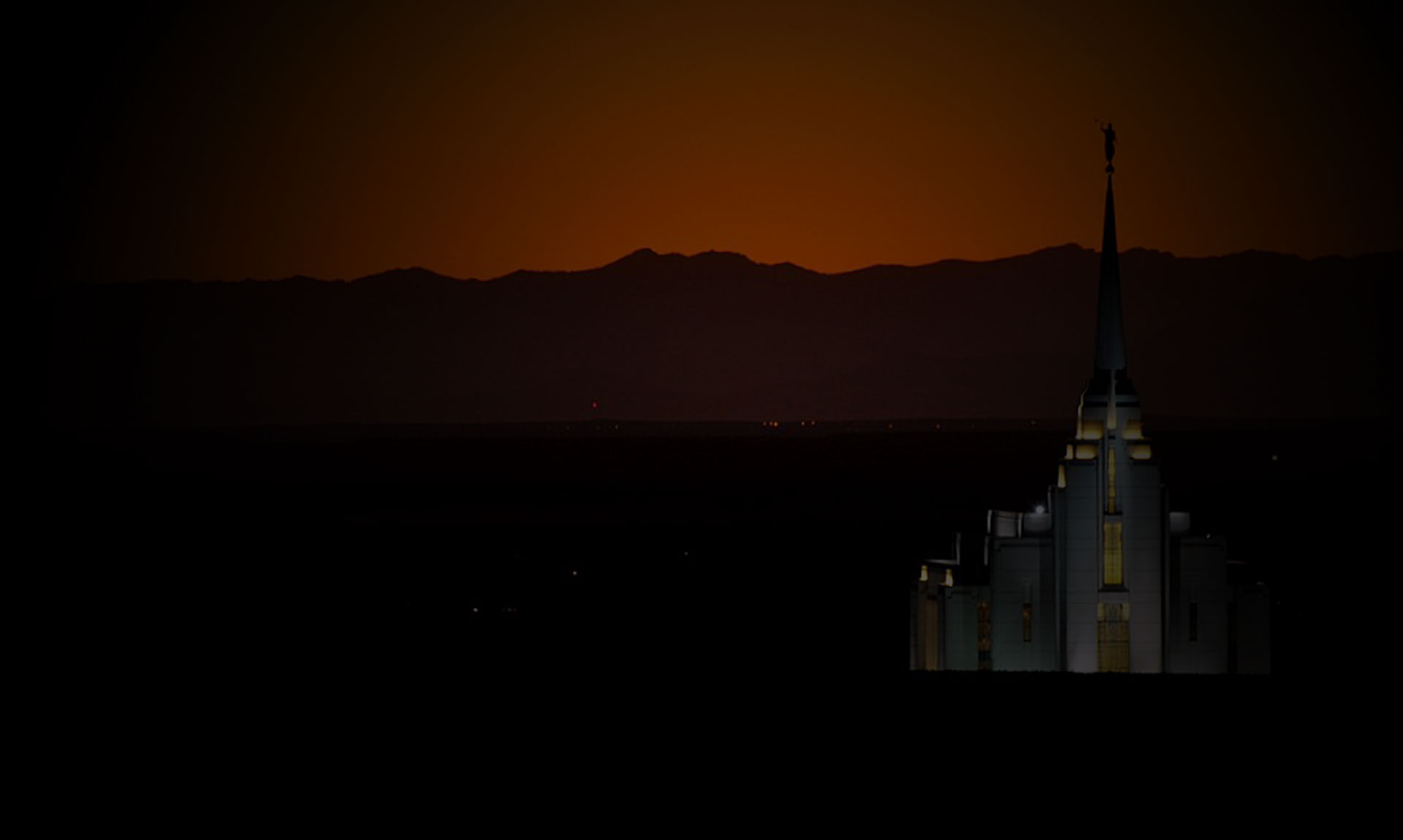 Screen Savers
---
Download the latest screen savers for Windows PCs featuring every dedicated temple of The Church of Jesus Christ of Latter-day Saints. You can choose daylight or evening photographs.
TOUR A TEMPLE AT A PUBLIC OPEN HOUSE