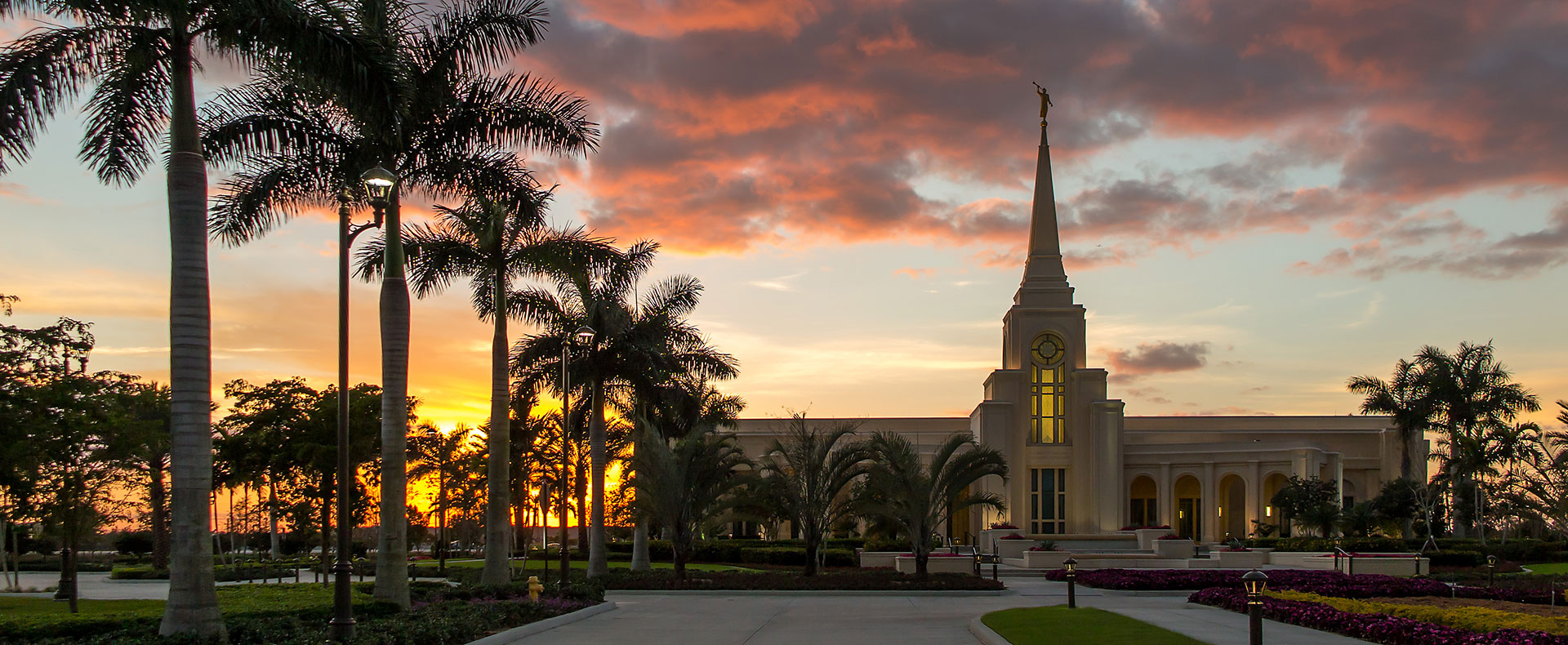 FORT LAUDERDALE FLORIDA TEMPLE

© Aaron Nuffer
HOLINESS TO THE LORD
THE HOUSE OF THE LORD
"And [there were] other choice spirits who were reserved to come forth in the fulness of times to take part in laying the foundations of the great latter-day work, including the building of the temples and the performance of ordinances therein."
—Doctrine & Covenants 138:53–54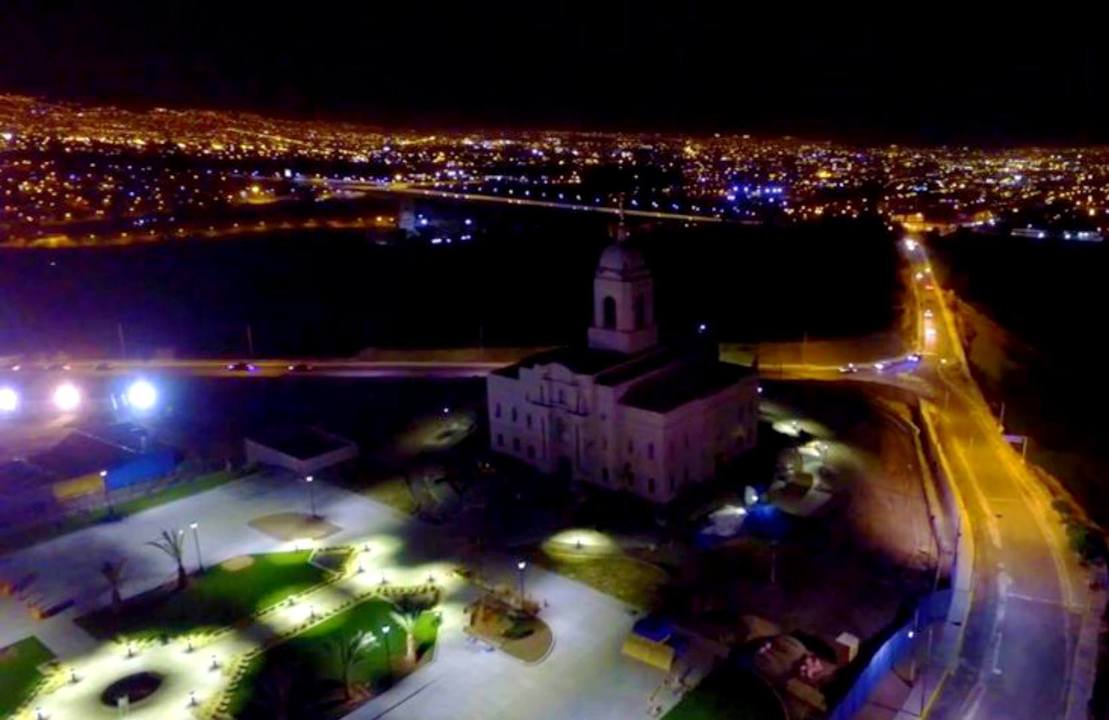 Lighting Being Installed at the Arequipa Peru Temple Grounds
The oval-shaped plaza that anchors the grounds of the


Angel Moroni installed on November 30, 2018; installing lamp posts, bollards and laying sod in plazaArequipa Peru Temple
is coming to life at night with the recent installation of lamp posts and bollards that illuminate the driveways and walkways. Sod has already been laid, and bushes and trees have been planted.
The construction and renovation of Latter-day Saint temples is determined by the Church's First Presidency. New temple locations are most often announced at the Church's semiannual General Conference meetings.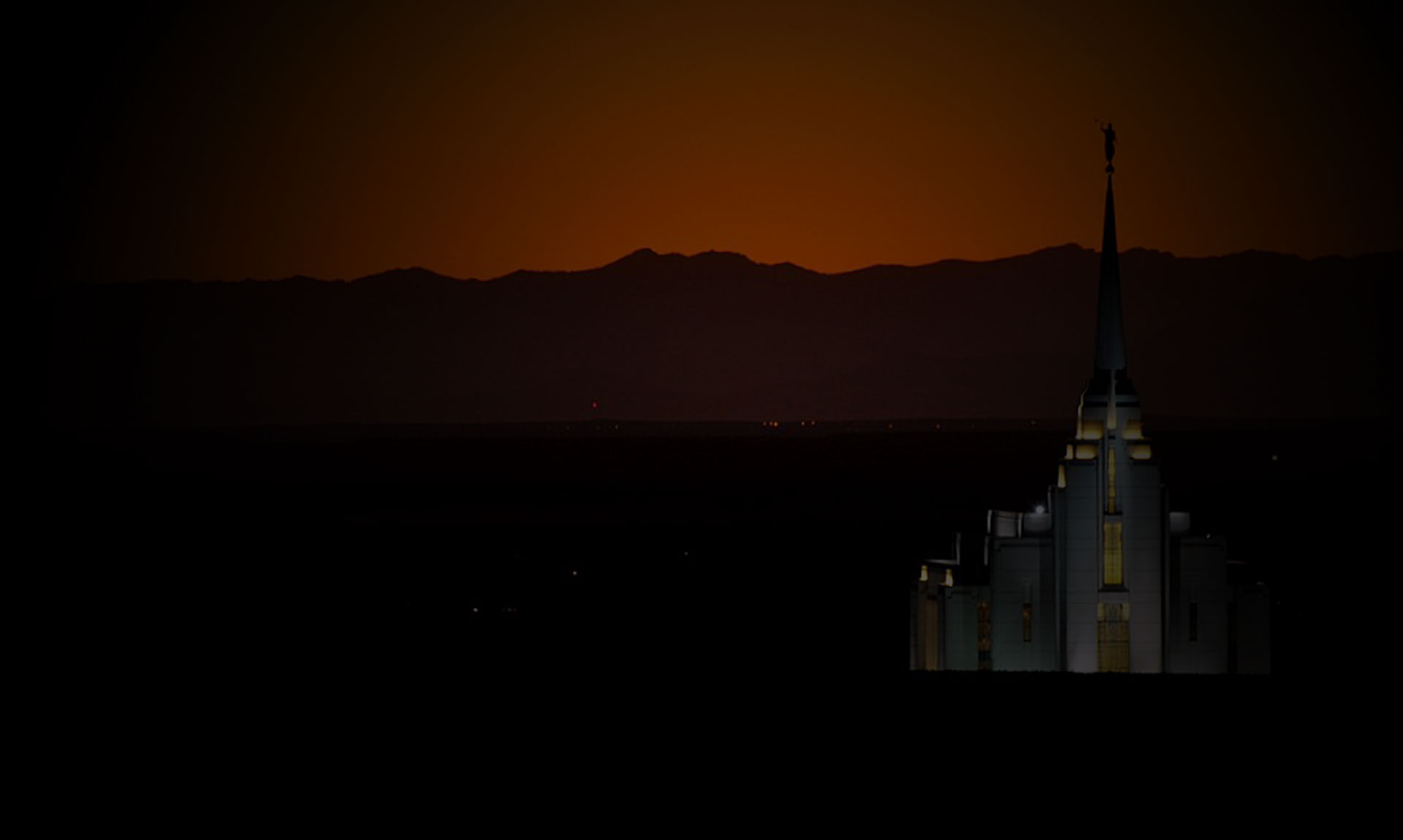 Screen Savers
---
Download the latest screen savers for Windows PCs featuring every dedicated temple of The Church of Jesus Christ of Latter-day Saints. You can choose daylight or evening photographs.
TOUR A TEMPLE AT A PUBLIC OPEN HOUSE