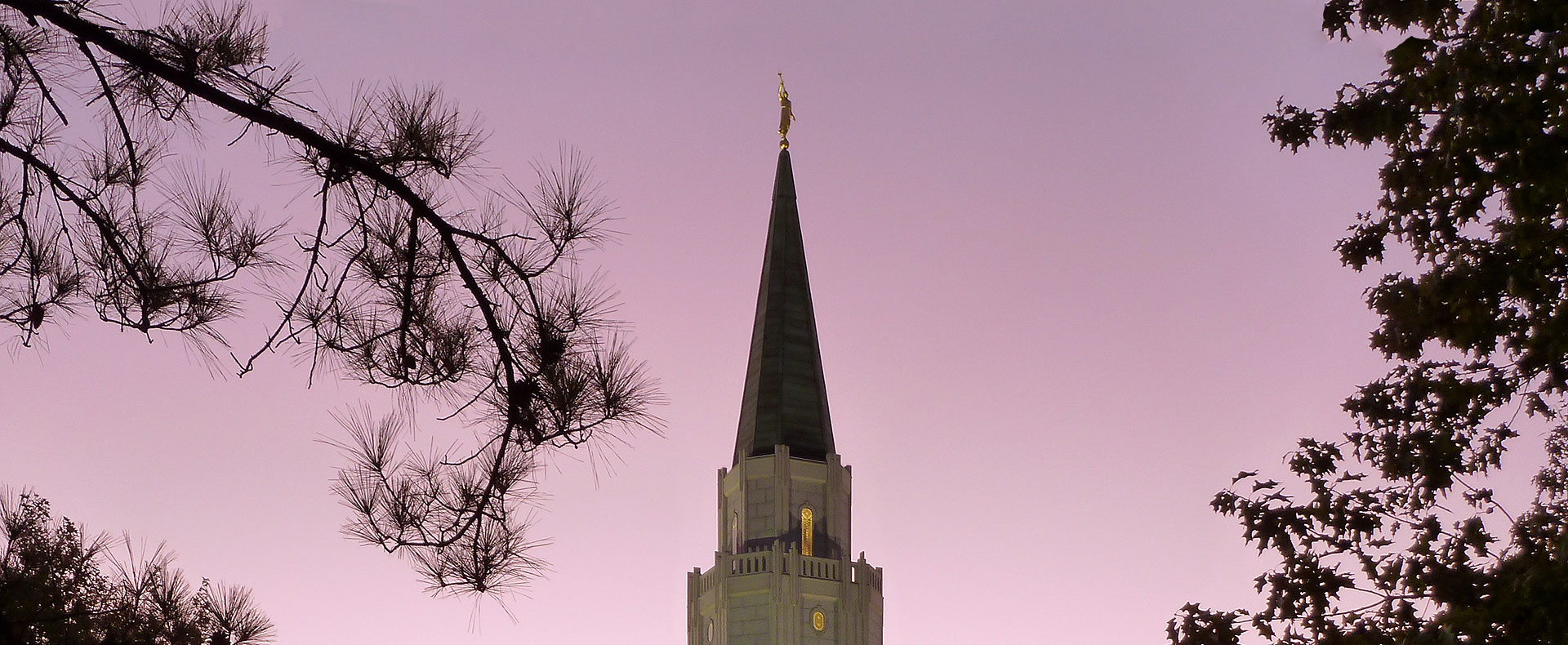 HOUSTON TEXAS TEMPLE

© Aaron Nuffer
HOLINESS TO THE LORD
THE HOUSE OF THE LORD
"To those who have received these blessings, I invite you to prepare yourselves to savor again the experience of being within the sacred premises of the holy temples of God and have the visions of life eternal open again to your hearts, minds, and souls."
—James E. Faust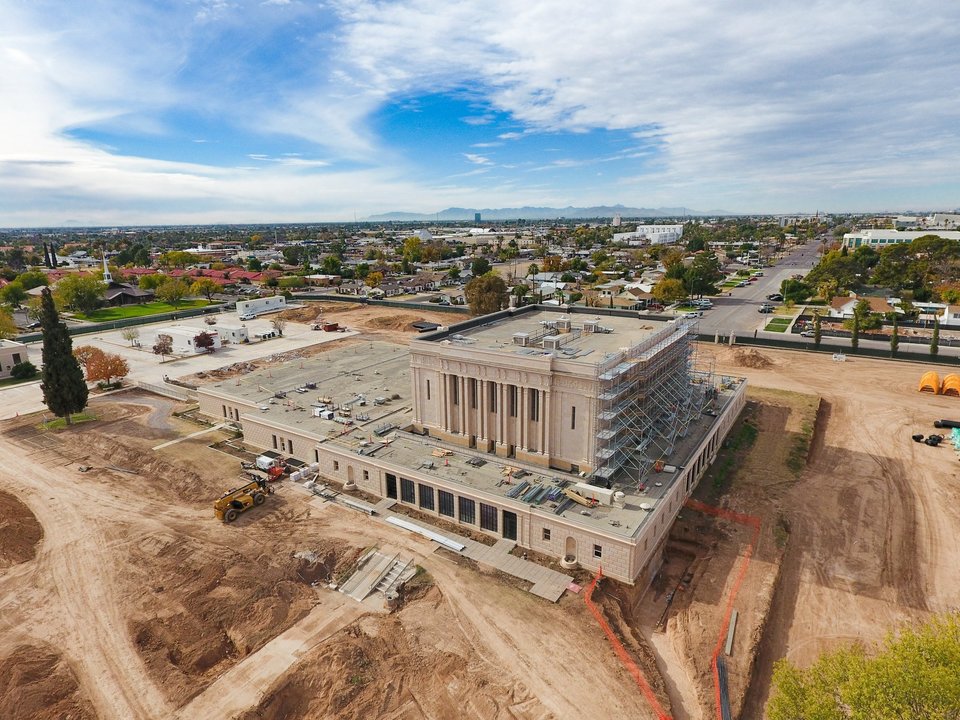 Drone Photographs of the Mesa Arizona Temple
New aerial stills of the


7th operating temple; closed for renovation; installing water retention and irrigation systems; excavating for underground parking at Family Discovery CenterMesa Arizona Temple
provide a sweeping view of the renovation and redevelopment progress taking place at the city's historic center. The former FamilySearch Library that stood across the street from the temple has been razed, and the site has been cleared for the new structure that will house a Family Discovery Center, visitor's center, and modern residences.
The construction and renovation of Latter-day Saint temples is determined by the Church's First Presidency. New temple locations are most often announced at the Church's semiannual General Conference meetings.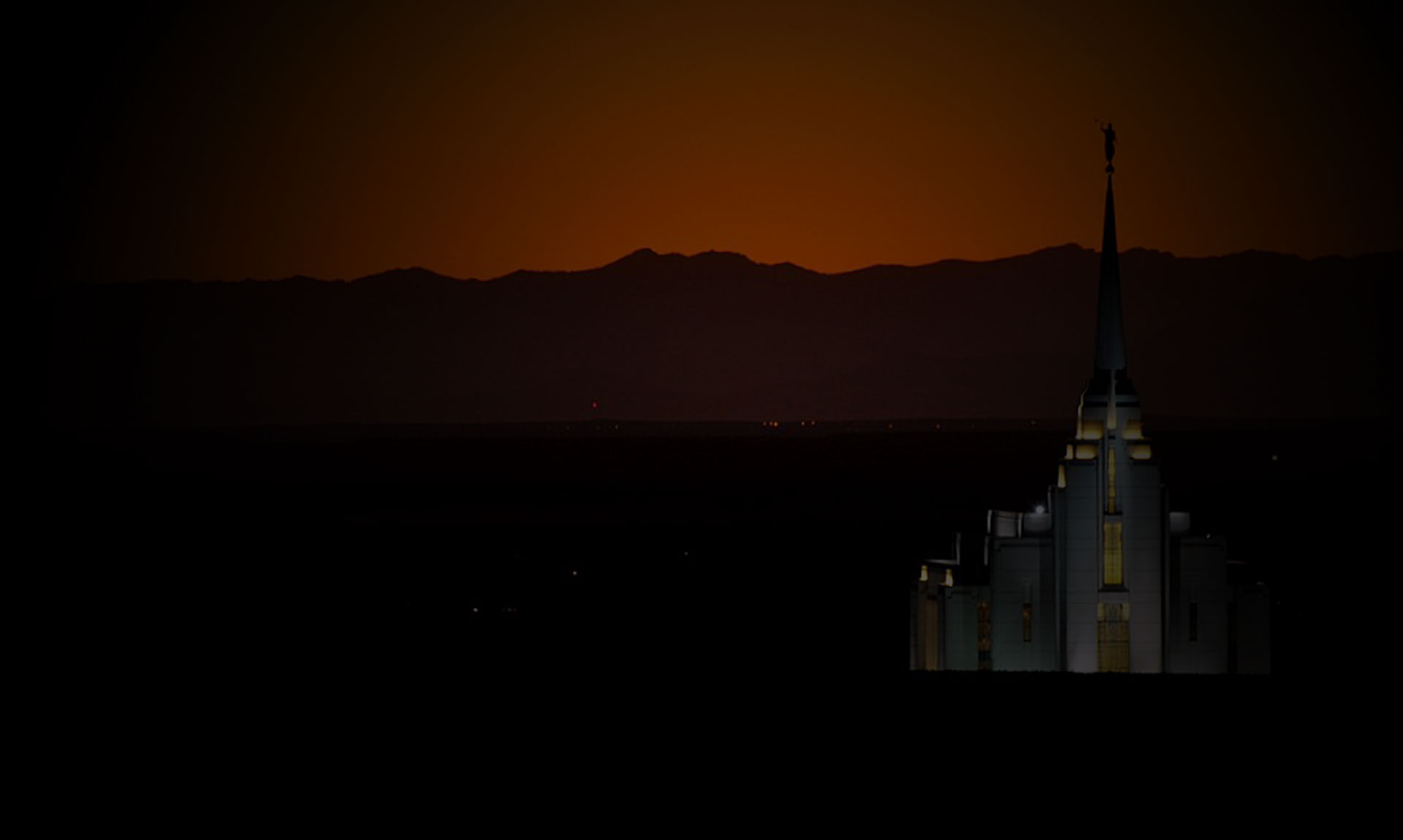 Screen Savers
---
Download the latest screen savers for Windows PCs featuring every dedicated temple of The Church of Jesus Christ of Latter-day Saints. You can choose daylight or evening photographs.
TOUR A TEMPLE AT A PUBLIC OPEN HOUSE