Smithfield Utah Temple
Planning and approval phase; site location announced; exterior rendering released; groundbreaking not announced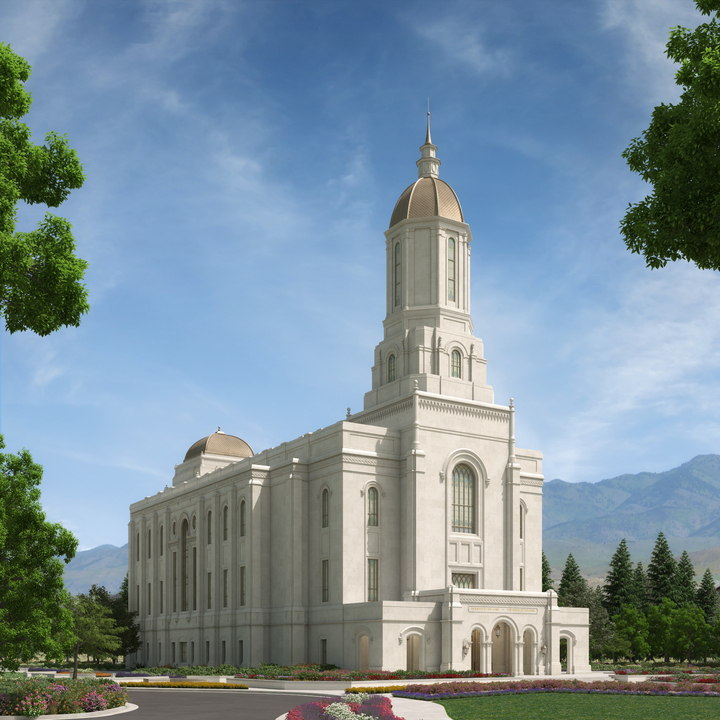 © Intellectual Reserve, Inc. All rights reserved.
Location
N 800 West and W 100 North
Smithfield, Utah
United States
Announcement:
4 April 2021
Site:
13.3 acres
Architectural Features:
Two attached end towers
Total Floor Area:
81,000 square feet
Construction Status
The Smithfield Utah Temple is currently in the planning stages. No groundbreaking date has been announced.
Temple Rendering
Renderings of the Smithfield Utah Temple and site plan have not yet been publicly released.
Temple Site
On June 10, 2021, the site for the Smithfield Utah Temple was announced as a 13.3-acre parcel located at the intersection of N 800 West and W 100 North. Plans call for a three-story temple of approximately 81,000 square feet.1
Temple Announcement
On April 4, 2021, President Russell M. Nelson announced plans to construct the Smithfield Utah Temple at the 191st Annual General Conference. The Smithfield Utah Temple will be the second temple in Cache County and the 26th in Utah. The Logan Utah Temple was the second pioneer-era temple to be dedicated (1884) in the history of the Church of Jesus Christ. As the Church's world headquarters, Utah has 2.1 million Church members, which is roughly two-thirds of the state's population of 3.3 million residents. There are 25 other temples in the state including the Bountiful Utah Temple, Brigham City Utah Temple, Cedar City Utah Temple, Deseret Peak Utah Temple, Draper Utah Temple, Jordan River Utah Temple, Layton Utah Temple, Lindon Utah Temple, Logan Utah Temple, Manti Utah Temple, Monticello Utah Temple, Mount Timpanogos Utah Temple, Ogden Utah Temple, Oquirrh Mountain Utah Temple, Orem Utah Temple, Payson Utah Temple, Provo City Center Utah Temple, Provo Utah Temple, Red Cliffs Utah Temple, Saratoga Springs Utah Temple, St. George Utah Temple, Salt Lake Temple, Syracuse Utah Temple, Taylorsville Utah Temple, and Vernal Utah Temple.2
---
"New Temple Site Locations Announced in Three Western US States," The Church of Jesus Christ of Latter-day Saints News Release, 10 Jun. 2021.
The Church of Jesus Christ of Latter-day Saints News Release, "At April 2021 Conference, Prophet Announces 20 More Temples to Be Constructed," 4 Apr. 2021.