Puebla Mexico Temple
Site cleared; full-scale construction pending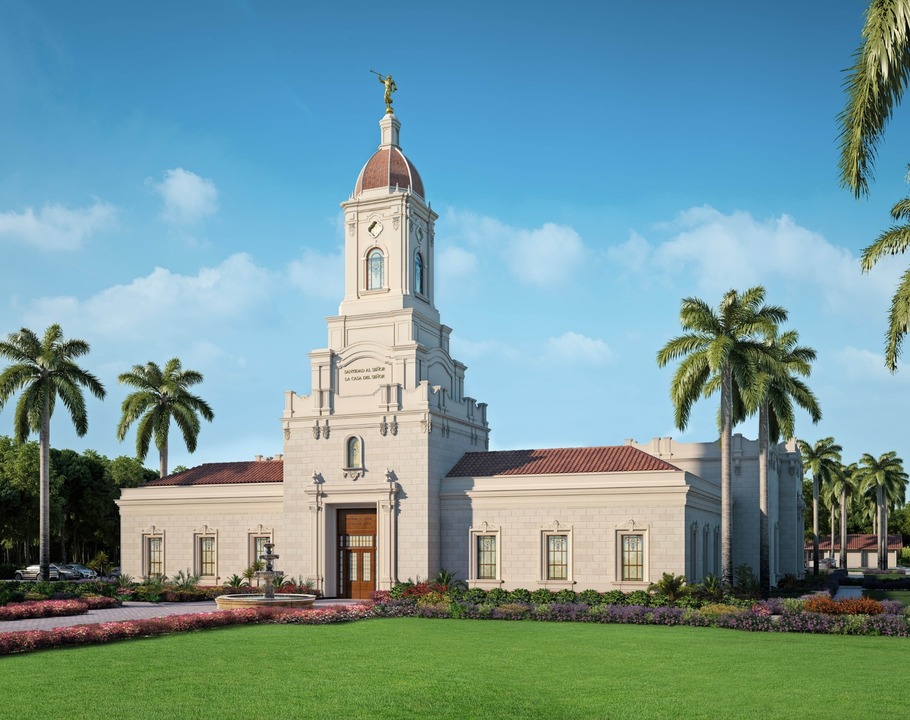 © Intellectual Reserve, Inc. All rights reserved.
Location
15 de Mayo
Los Cipreses
Puebla
Mexico
Announcement:
7 October 2018
Groundbreaking and Site Dedication:
30 November 2019 by Arnulfo Valenzuela
Architectural Features:
Single attached end spire with an angel Moroni statue
Ordinance Rooms:
Four ordinance rooms (stationary) and three sealing
Groundbreaking Ceremony
Construction on the Puebla Mexico Temple will formally begin on Saturday, November 30, 2019. Elder Arnulfo Valenzuela, president of the Mexico Area, will preside at the 10:00 a.m. groundbreaking ceremony. Attendance at the temple site will be by invitation with the services being transmitted via internet to stake centers in the proposed temple district.
Construction Status
Preparations are currently underway for the groundbreaking ceremony of the Puebla Mexico Temple. An existing building will be demolished, and the land will be cleared at the selected site ahead of the services.
Temple Rendering
The official rendering of the Puebla Mexico Temple was released to the public on September 24, 2019, in conjunction with the groundbreaking ceremony announcement.
Temple Site
The Puebla Mexico Temple will be constructed in the northwestern section of the city, just south of a highway interchange on a beautiful boulevard with a landscaped center island named 15 de Mayo.
Temple Announcement
Mexico's fourteenth temple was announced on October 7, 2018, by President Russell M. Nelson at the close of the 188th Semiannual General Conference. The Puebla Mexico Temple will join the Mexico City Mexico Temple (1983), Colonia Juárez Chihuahua Mexico Temple (1999), Ciudad Juárez Mexico Temple (2000), Hermosillo Sonora Mexico Temple (2000), Oaxaca Mexico Temple (2000), Tuxtla Gutiérrez Mexico Temple (2000), Tampico Mexico Temple (2000), Villahermosa Mexico Temple (2000), Mérida Mexico Temple (2000), Veracruz Mexico Temple (2000), Guadalajara Mexico Temple (2001), Monterrey Mexico Temple (2002), and Tijuana Mexico Temple (2015). There are eleven stakes and two districts in the state of Puebla, located just east of Mexico City. Mexico is home to nearly 1.5 million Latter-day Saints.1
Temple Facts
The Puebla Mexico Temple will be the fourteenth temple built in Mexico.
---
"Twelve Temples Announced as October 2018 General Conference Closes," The Church of Jesus Christ of Latter-day Saints News Release, 7 Oct. 2018.