Tampico Mexico Temple
83rd dedicated temple in operation
Limited Operations
PHASE 3: TEMPLE OPEN FOR ALL ORDINANCES WITH RESTRICTIONS
June/July 2021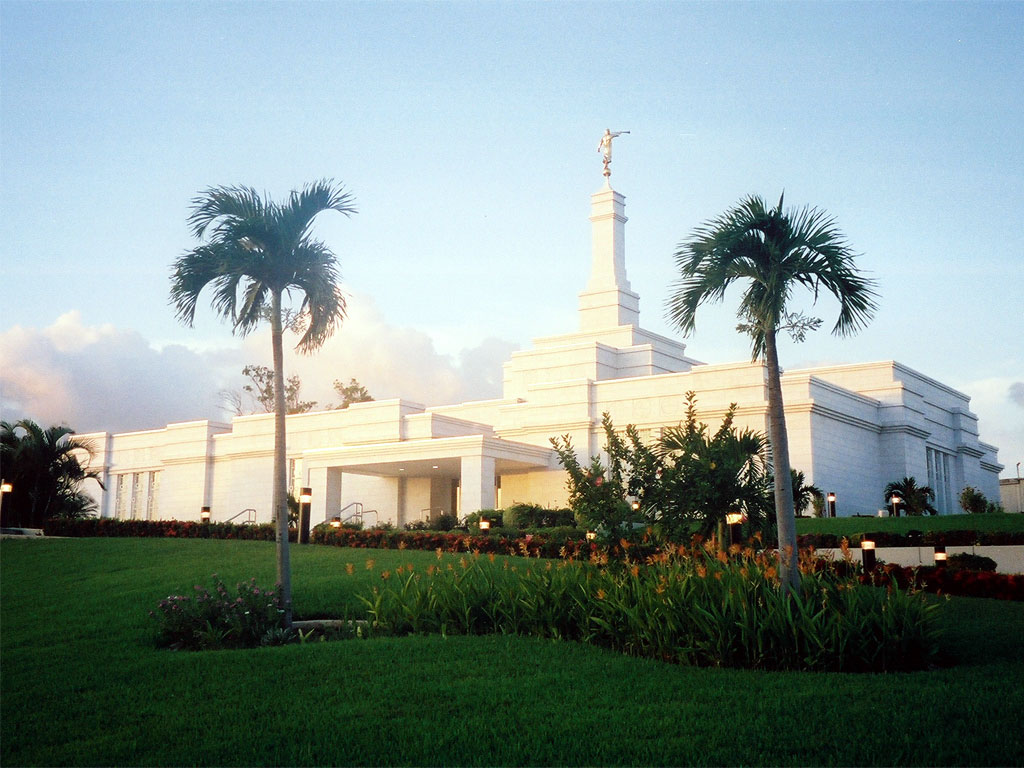 © 2004, David Baughman. All rights reserved.
Address
Avenida Ejército Mexicano no. 74 con 3A Avenida
Colonia Lomas del Gallo
89480 Ciudad Madero, Tamaulipas
Mexico
Telephone:
(+52) 833-216-9660
Services
NO clothing rental available
NO cafeteria food served
NO patron housing available
Distribution center nearby
(Store Locator)
Announcement:
8 July 1998
Groundbreaking and Site Dedication:
28 November 1998 by Eran A. Call
Public Open House:
29 April–6 May 2000
Dedication:
20 May 2000 by Thomas S. Monson
Site:
2.96 acres
Exterior Finish:
Blanco Guardiano white marble from Torreón, Mexico
Architectural Features:
Single attached spire with an angel Moroni statue
Ordinance Rooms:
Two instruction rooms (two-stage progressive), two sealing rooms, and one baptistry
Total Floor Area:
10,700 square feet
Temple History
The Tampico México Temple comes as the product of the rapid growth of membership experienced in this area in recent years. Tampico has increased from one stake to four in about 25 years. Within the temple district live about 18,000 members organized into four stakes, three districts and the Mexico Tampico Mission. A new temple in Tampico will substantially reduce the expense of traveling to the México City México Temple for members that live in the twin cities of Madero and Tampico. Because of the presence of a high mountain range, the Sierra Madres, the first leg of the 500-mile trip between the coast and Mexico City has proven to be a difficult endeavor (Church News, 8 August 1998).