Puebla Mexico Temple
Latest News
News Stories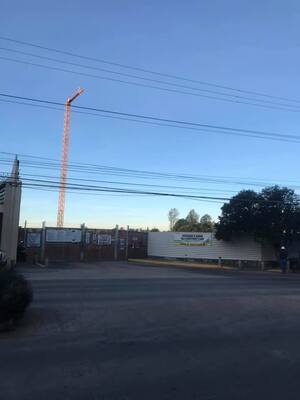 Construction of the Puebla Mexico Temple Begins in Earnest
Large-scale construction is underway on the Puebla Mexico Temple, following a delay of several months after last November's groundbreaking ceremony. A tower crane was assembled on site this week, and materials have been delivered to the staging areas. The temple is located near the Atoyac River across the street from a private golf course in the northwest section of the city.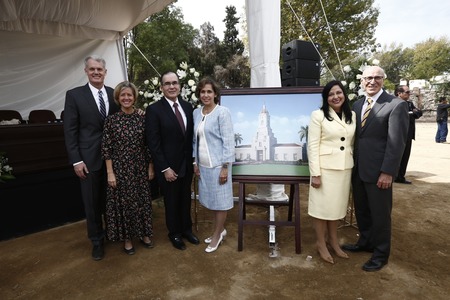 Ground Broken for Mexico's 14th Temple
Elder Arnulfo Valenzuela, president of the Mexico Area, presided today at the groundbreaking ceremony for the Puebla Mexico Temple with his wife, Silvia Pilar Valenzuela; his counselors, Elder Rafael E. Pino and John C. Pingree Jr.; and their wives, Patricia Mónica Pino and Anne Pingree. The temple will be constructed in the Puebla neighborhood of Los Cipreses and serve more than 50,000 members. Elder Valenzuela explained the significance of the temple, saying it is a holy place where we can go and perform the ordinances and sacred covenants that allow us, if we are faithful to the end, to return to the presence of our Heavenly Father.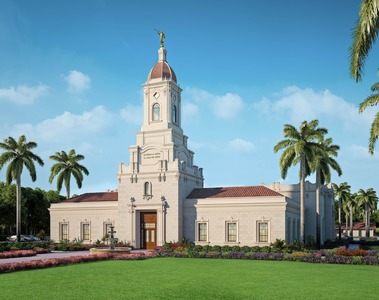 Groundbreaking Announced for the Puebla Mexico Temple
Construction of the Puebla Mexico Temple will formally begin on Saturday, November 30, 2019. Elder Arnulfo Valenzuela, president of the Mexico Area, will preside at the groundbreaking ceremony. Attendance at the temple site will be by invitation with the services being transmitted via internet to stake centers in the proposed temple district.