Moses Lake Washington Temple
Latest News
News Stories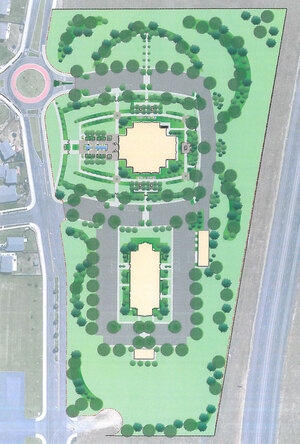 Request to Build in Moses Lake, Washington
Church representatives recently submitted a request to the City of Moses Lake to authorize construction of the Moses Lake Washington Temple and a new stake center on unplatted land. The resolution was placed on the City Council's consent agenda for routine approval at its regular meeting last night. The recommendation from City staff was that the resolution be approved with the requirement that the property be platted within one year. The resolution will allow building permits to be pulled before the platting process is finalized.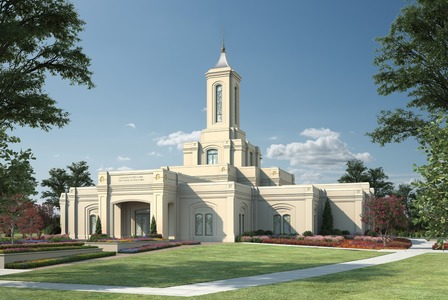 Exterior Renderings Released for Temples in Washington and Utah
The Church of Jesus Christ of Latter-day Saints published exterior renderings today of the Moses Lake Washington Temple, Tooele Valley Utah Temple, and Washington County Utah Temple, as project leaders prepare to submit public documents to government officials for approval. Interior renderings and groundbreaking dates for each temple will be announced later.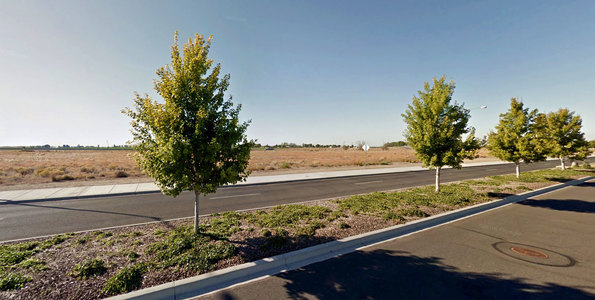 Site Announced for Moses Lake Washington Temple
A 17-acre site on Yonezawa Boulevard between Division Street and Road K NE has been announced as the future location of the Moses Lake Washington Temple. The single-story temple will be approximately 20,000 square feet with a central spire. A 17,000-square-foot meetinghouse will also share the property. Project leaders will soon submit preliminary plans and applications to the local government to begin the process of approval. Interior and exterior renderings will be released once plans have been finalized.