Moses Lake Washington Temple
Preparing for groundbreaking ceremony; approval granted by City Council to build on unplatted land; groundbreaking scheduled for October 2020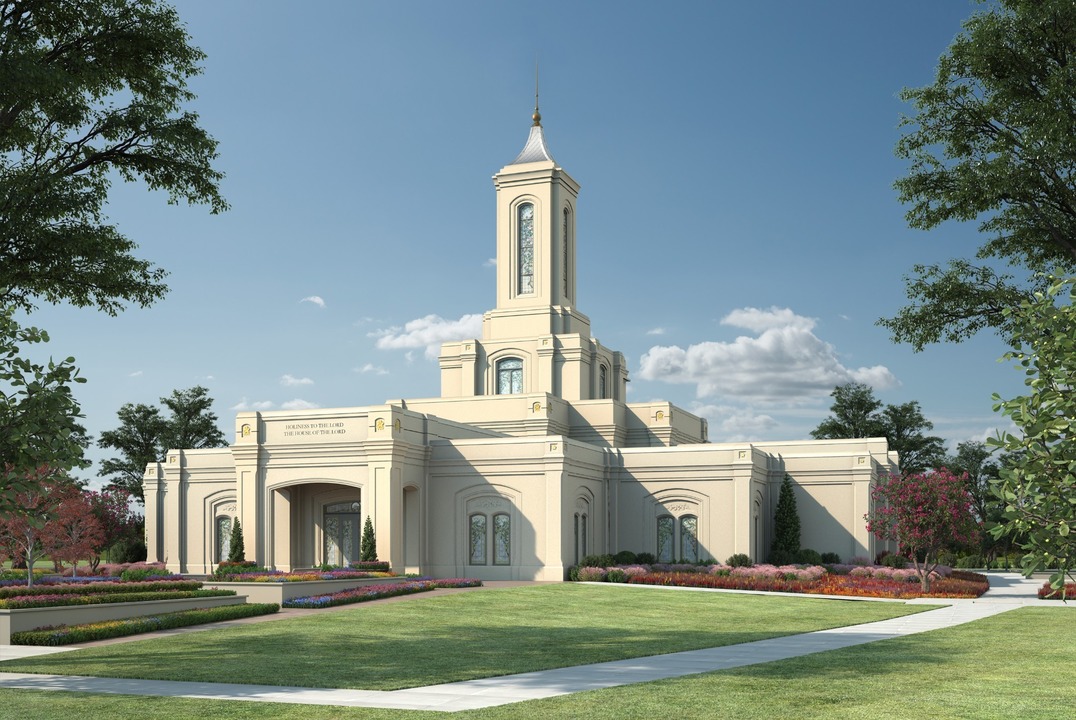 © Intellectual Reserve, Inc. All rights reserved.
Announcement:
7 April 2019
Groundbreaking and Site Dedication:
October 2020 by David L. Stapleton
Site:
17 acres
Architectural Features:
Single attached central spire
Ordinance Rooms:
Two ordinance rooms (stationary) and two sealing
Total Floor Area:
20,000 square feet
Construction Status
As of October 2019, the location has been announced for the Moses Lake Washington Temple, which is in the design and approval stages. Project leaders will soon begin work with city officials and will submit public documents in the coming months. No groundbreaking date has been announced.
Temple Rendering
On April 7, 2020, an official exterior rendering of the Moses Lake Washington Temple was released. Additional exterior and interior renderings will be made public later.
Temple Design
The Moses Lake Washington Temple will be a single-story building of approximately 20,000 square feet with a central spire. A meetinghouse of approximately 17,000 square feet will be constructed next to the temple.
Temple Site
On October 29, 2019, the location for the Moses Lake Washington Temple was officially announced as a 17-acre property across from Yonezawa Park and near Moses Lake High School. The deed that transferred ownership of the two contiguous lots, dated June 19, 2019, noted that the land was being sold for a future church. The location, just a mile and a half west of the junction of I-90 and Highway 17, will provide convenient access to patrons traveling from the surrounding region. Standing on the north side of I-90, south of Yonezawa Boulevard, the temple will be a beautiful landmark to travelers along these major routes.
Temple Announcement
On April 7, 2019, at the 189th Annual General Conference, President Russell M. Nelson announced Washington's fourth temple to be constructed in the scenic community of Moses Lake. Members in the region currently attend temple services at the Columbia River Washington Temple, located in the rapidly growing Tri-Cities area. There are nearly 290,000 Latter-day Saints in Washington.1
Temple Facts
The Moses Lake Washington Temple will be the fourth temple built in Washington, following the Seattle Washington Temple (1980), the Spokane Washington Temple (1999), and the Columbia River Washington Temple (2001).
---
"Prophet Announces Eight New Temples at April 2019 General Conference," The Church of Jesus Christ of Latter-day Saints News Release, 7 Apr. 2019.