Quito Ecuador Temple
Clearing site with heavy equipment in preparation for groundbreaking ceremony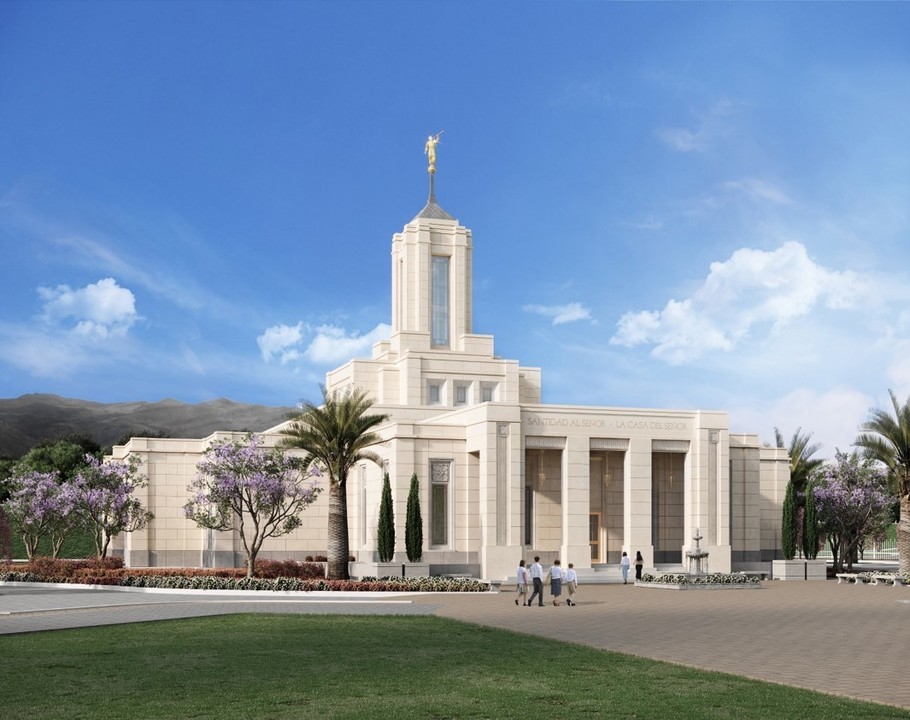 © Intellectual Reserve, Inc. All rights reserved.
Announcement:
3 April 2016
Groundbreaking and Site Dedication:
11 May 2019 by Enrique R. Falabella
Groundbreaking Ceremony
Elder Enrique R. Falabella, South America Northwest Area President, will preside at the groundbreaking ceremony for the Quito Ecuador Temple of The Church of Jesus Christ of Latter-day Saints on Saturday, May 11, 2019. Attendance at the temple site is by invitation only, but the general public is invited to view the proceedings live from local meetinghouses.1
Temple Rendering
The official rendering of the Quito Ecuador Temple was released on March 7, 2019, in conjunction with the groundbreaking announcement.
Temple Site
The Quito Ecuador Temple will be constructed east of Quito in the beautiful suburb of Cumbayá at the junction of Ruta Viva and Escalón Lumbisí.
Temple Announcement
On April 3, 2016, during the Sunday morning session of the 186th Annual General Conference, President Thomas S. Monson announced that Ecuador's second temple would be constructed in the capital city of Quito.2
Nestled in a long, narrow valley high in the Andes mountains, Quito is known for being one of the highest capital cities in the world at 9,350 feet above sea level. There are seven operating stakes in this city of 2.5 million people, which is the second most populous city in Ecuador after Guayaquil, where the nation's first temple was constructed. Prior to the announcement of Quito's temple, Ecuador was the country with the highest number of members with only one temple. The Saints of Quito currently travel 270 miles to reach the Guayaquil Ecuador Temple. Saints in the Imbabura region, north of Quito, generally arrange 13-hour overnight bus trips to attend the temple, participating in two endowments sessions and a lunch before reboarding the bus and returning home.
Temple Facts
The Quito Ecuador Temple will be the second temple built in Ecuador.
---
"Groundbreakings Announced for Two South American Temples," The Church of Jesus Christ of Latter-day Saints News Release, 7 Mar. 2019
"Four New Temples Announced by President Monson," The Church of Jesus Christ of Latter-day Saints News Release, 3 Apr. 2016.