McAllen Texas Temple
Preparing for groundbreaking ceremony; seeking approval of conditional use permit; groundbreaking scheduled for November 2020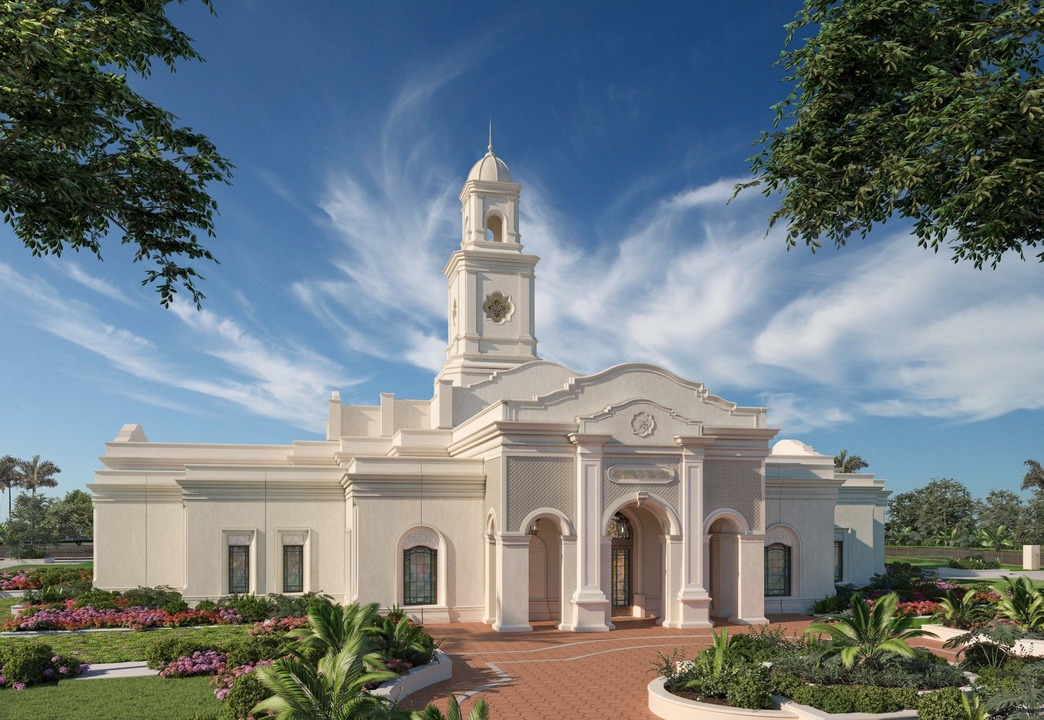 © Intellectual Reserve, Inc. All rights reserved.
Announcement:
5 October 2019
Groundbreaking and Site Dedication:
November 2020 by Art Rascon
Site:
10.6 acres
Architectural Features:
Single attached central tower
Ordinance Rooms:
Two ordinance rooms (stationary) and two sealing
Total Floor Area:
29,732 square feet
Groundbreaking Ceremony
Elder Art Rascon, an Area Seventy, will preside at the groundbreaking ceremony for the McAllen Texas Temple in November 2020. Attendance at the groundbreaking is by invitation only, but photographs and video of the event will be available to the public shortly afterward.1
Temple Rendering
On August 28, 2020, an official exterior rendering of the McAllen Texas Temple was released.
Temple Design
The McAllen Texas Temple will be a single-story building of nearly 30,000 square feet with a central spire. A meetinghouse of over 19,000 square feet will be constructed adjacent to the temple, featuring space for three wards, a stake suite, mission offices, and a distribution center.
Temple Site
On December 11, 2019, the location of the McAllen Texas Temple was announced. The temple will be constructed on a 10.6-acre field located northwest of the intersection of Second Street and West Trenton Road on the north side of McAllen.2
Temple Announcement
On October 5, 2019, President Russell M. Nelson announced plans to construct the McAllen Texas Temple at the 189th Semiannual General Conference.3
---
The Church of Jesus Christ of Latter-day Saints News Release, "Update on Three U.S. Temples ," 28 Aug. 2020.
The Church of Jesus Christ of Latter-day Saints Temple News Release, "New Temple Site Locations Announced in Texas and Utah," 11 Dec. 2019.
"President Nelson Announces Eight New Temples During General Conference," The Church of Jesus Christ of Latter-day Saints News Release, 5 Oct. 2019.