News Stories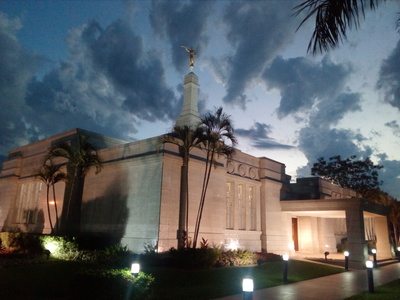 Asunción Paraguay Temple to Be Rededicated
The renovated
Asunción Paraguay Temple
will open to the public for an open house beginning Saturday, October 12, and continuing through Saturday, October 19, 2019, except for Sunday, October 13, 2019. The temple will be rededicated on Sunday, November 3, 2019, in one session at 10:00 a.m. It reopens to patrons on Tuesday, November 12, 2019.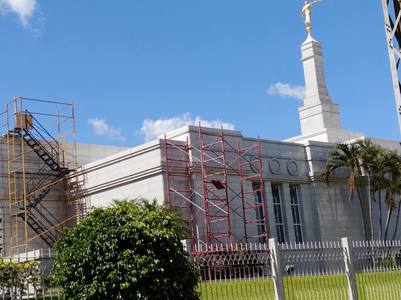 Renovation Progress at the Asunción Paraguay Temple
Construction activities continue at the
Asunción Paraguay Temple
, which is the sole temple in Latin America undergoing renovation. Upgrades to the roof have been carried out, granite cladding has been removed from the west side, some trees and other landscaping have been removed, and workers have stained the walkways around the temple.