Yigo Guam Temple
Latest News
News Stories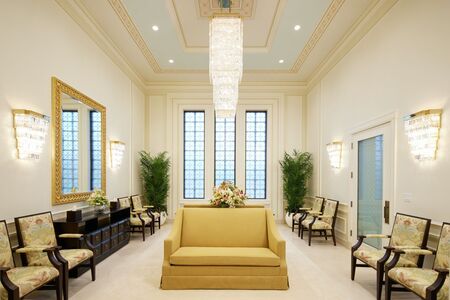 Photo: Intellectual Reserve, Inc.
Elder Bednar Dedicates the Yigo Guam Temple
The beautiful Yigo Guam Temple was dedicated today in three sessions by Elder David A. Bednar of the Quorum of the Twelve Apostles. The Saints of Guam and Micronesia who have made the long journey to the Manila Philippines Temple for years are so grateful for a temple to be in their midst. "I always thought it would come," said Sister Rosemarie Cruz of the temple. She and her husband, Jim, moved to Guam 50 years ago and joined the Church after seeing the example of Latter-day Saint friends and neighbors. She says: "A temple is a symbol of God's love. God is love. Love is the answer to everything."