News Stories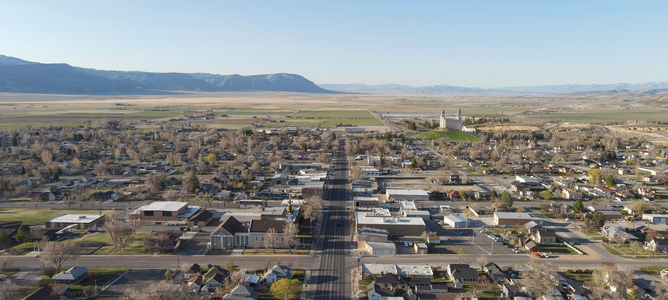 Photo: Intellectual Reserve, Inc.
Modified Plans Announced for the Manti Utah Temple
At a press conference held in the Manti Tabernacle on Saturday, May 1, President Russell M. Nelson announced in a prerecorded message that plans for the Manti Utah Temple have been modified. He said: "We have been impressed to modify our earlier plans for the Manti Utah Temple so that the pioneer craftsmanship, artwork, and character will be preserved, including the painted murals loved by so many. We will leave those murals where they are located now—inside the Manti Utah Temple." The announcement came immediately following an announcement of a temple to be constructed in nearby
Ephraim, Utah
. Brent Roberts, Managing Director of the Temple Department said the renovation will be a mix of preservation, restoration, and installation of new equipment. Mechanical, electrical, and plumbing systems will be evaluated and renewed or replaced. Audiovisual equipment will be installed for film presentations. Bishop W. Christopher Waddell of the Presiding Bishopric said, "The work that will now be done will not only honor the Lord but will honor our pioneer forbears whose sacrifice and talent will continue to be on display for generations to come as members of the Church worship in this sacred house of the Lord."