Manhattan New York Temple
Latest News
News Stories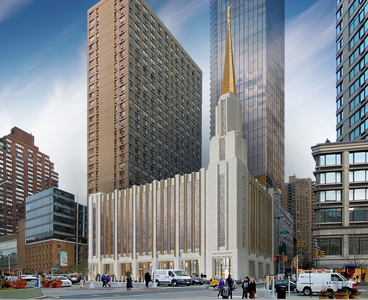 Photo: Intellectual Reserve, Inc.
Renovation Slated for the Manhattan New York Temple
A rendering has been released for renovations planned for the Manhattan New York Temple, expected to begin in 2024 and completed in approximately three years. The meetinghouse on the third floor of the building will also be updated. During the renovation, Church members in the temple district are encouraged to attend the Philadelphia Pennsylvania Temple or the Hartford Connecticut Temple. Dates for a public open house and rededication will be announced as the renovation nears completion.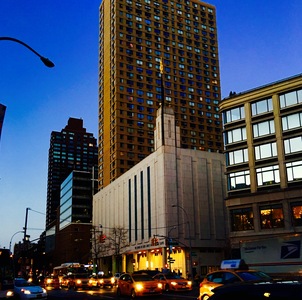 Photo: Jennifer Tolman
Manhattan New York Temple Closes for Repairs
The Manhattan New York Temple closed this weekend for an extended three-month maintenance closure to accommodate mechanical repairs. The work is expected to be completed in late October, just prior to the new temple presidency beginning service on November 1.