Hamilton New Zealand Temple
Latest News
News Stories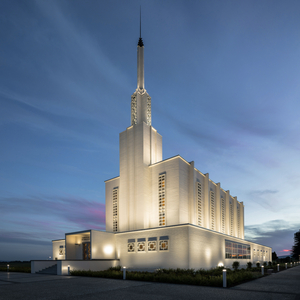 Photo: Intellectual Reserve, Inc.
Elder Uchtdorf Rededicates the Hamilton New Zealand Temple
"This temple of God will bless this country and people. It will be a light to the nations. It will lessen the influence of the evil one. It will be a beacon of light and a place of hope," said Elder Dieter F. Uchtdorf of the Quorum of the Twelve Apostles at the rededication of the Hamilton New Zealand Temple on Sunday, October 16, 2022. The rededication brings an operating temple back to the members of New Zealand who went four years without access to temple ordinances in their country. The renovation completely refurbished the temple, its grounds and supporting buildings.