News Stories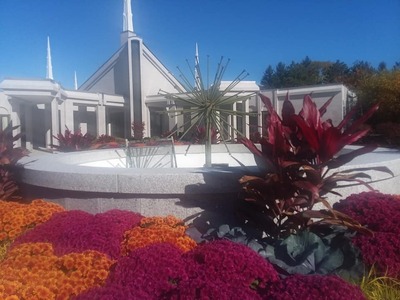 Photo: Cordell Jones
Exterior Cladding Replaced on the Chicago Illinois Temple
The marble cladding that was attached to the exterior of the Chicago Illinois Temple for the past 35 years has been replaced with beautiful light-colored granite. The Boise Idaho Temple was similarly reclad during a major renovation in 2012. Inside the Chicago temple, various renovation projects have been carried out during short-term closures over the past few years including a small sealing room being repurposed as a changing room.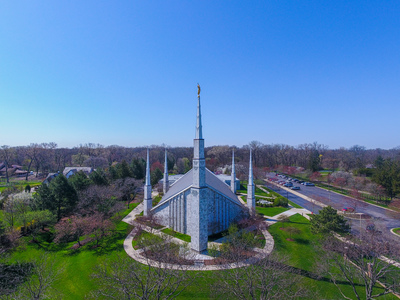 Photo: Allen Blodgett
Update on Reopened and Paused Temples
Beginning Monday, September 14, 2020, five more temples will reopen under Phase 1 including the Chicago Illinois Temple, Monterrey Mexico Temple, San José Costa Rica Temple, Veracruz Mexico Temple, and Villahermosa Mexico Temple. On that same day, ten more temples will move to Phase 2 including the Albuquerque New Mexico Temple, Campinas Brazil Temple, Curitiba Brazil Temple, Durban South Africa Temple, Johannesburg South Africa Temple, Kinshasa Democratic Republic of the Congo Temple, Madrid Spain Temple, Recife Brazil Temple, Santo Domingo Dominican Republic Temple, and São Paulo Brazil Temple. The Mexico City Mexico Temple and all temples in California have temporarily paused ordinance work until further notice.
Chicago Temple Reopens
Following a two-month closure for emergency repairs from water damage caused by a burst pipe, the Chicago Illinois Temple reopens on Tuesday, March 3, to resume ordinance work. The temple has been entirely recarpeted; over 2,000 feet of wood trim has been replaced, and most of the furniture has been replaced or reupholstered.