Bogotá Colombia Temple
57th dedicated temple in operation
Limited Operations
PHASE 2-B: TEMPLE OPEN FOR LIVING ORDINANCES AND PROXY BAPTISMS ONLY
Effective 27 September 2021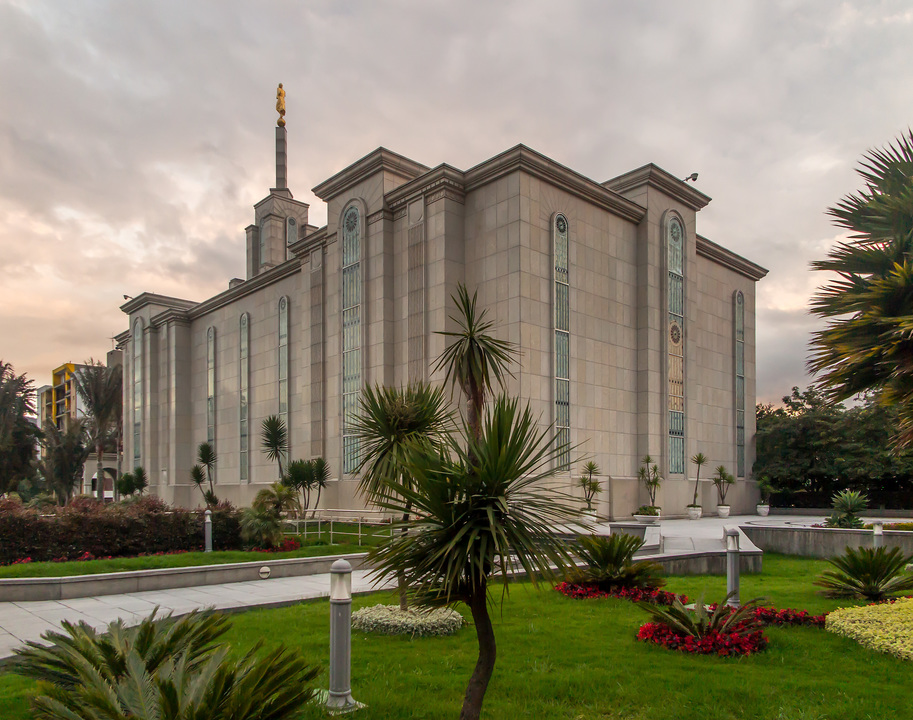 © Aaron Nuffer. All rights reserved.
Services
Clothing rental available
Cafeteria food served
Patron housing available
Distribution center nearby
(Store Locator)
Announcement:
7 April 1984
Groundbreaking and Site Dedication:
26 June 1993 by William R. Bradford
Public Open House:
27 March–18 April 1999
Dedication:
24–26 April 1999 by Gordon B. Hinckley
Site:
3.71 acres
Exterior Finish:
Brazilian granite, Asa Branca
Architectural Features:
Single attached end spire with an angel Moroni statue
Ordinance Rooms:
Four instruction rooms (two-stage progressive), three sealing rooms, and one baptistry
Total Floor Area:
53,500 square feet
Temple Facts
The Bogotá Colombia Temple was the fifth temple built in South America and the first built in Colombia.
Due to difficulties that included finding a suitable location and acquiring property for the Bogotá Colombia Temple, over nine years passed from the announcement to the groundbreaking ceremony.