News Stories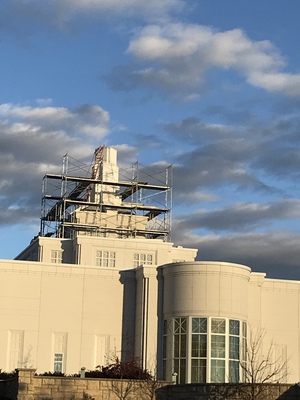 Photo: Anita Colwell
Minor Renovation Underway at the Billings Montana Temple
As part of a minor renovation of the Billings Montana Temple, the spire and angel Moroni statue have been temporarily removed for refurbishment. The closure began on Monday, October 11 and will end on Monday, December 6, 2021. The temple was dedicated 22 years ago on November 20, 1999. It was the first temple built in Montana. The Helena Montana Temple, which is currently under construction, will be the second in the state.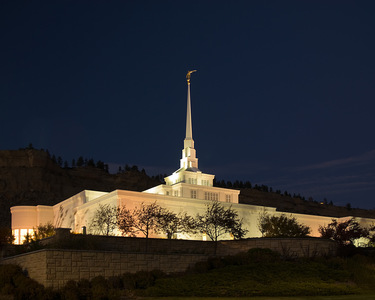 Photo: Aaron Nuffer
Twelve Phase 2 Temple Reopenings Announced
On Monday, July 27, three additional temples will reopen under Phase 1 (for a total of 125), and twelve previously reopened temples will move to Phase 2—the first Phase 2 reopenings since all temples were temporarily closed in March. Phase 1 permits living husband-and-wife sealings while Phase 2 permits all living ordinances. A related message was also released from the First Presidency today stating: "With a concern for all and a desire to enhance the temple learning experience, recent changes have been authorized to the temple endowment ceremony. Given the sacredness of the temple ceremonies, we ask our members and friends not to engage in speculation or public discussion about these changes."