News Stories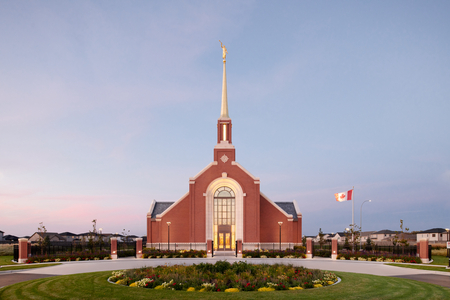 Photo: Intellectual Reserve, Inc.
169th Temple Worldwide Dedicated in Winnipeg, Manitoba
On Sunday, October 31, Elder Gerrit W. Gong of the Quorum of the Twelve Apostles presided at the four dedicatory sessions for the Winnipeg Manitoba Temple. It is the first temple to be dedicated in 20 months due to postponements made in response to the COVID-19 pandemic. Elder Gong counseled: "Find joy on the covenant path. You will find the Savior at the center of everything connected to the temple. Become part of the wonderful excitement and blessing of the work of salvation for family members and friends on both sides of the veil."