News Stories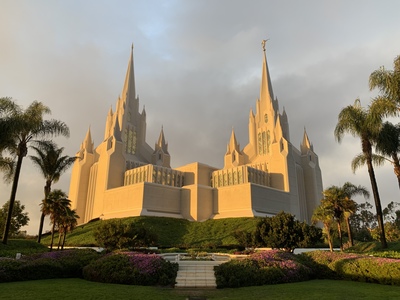 List of Temporary Temple Closures Reaches 40
As worldwide efforts advance to contain the spread of COVID-19, more temples that were operating on a restricted basis have
fully closed
, including all of the temples in the state of California, bringing the total number of closures to 40. A few that had closed before March 13 have reopened on an appointment-only basis for living ordinances. Strict limits on attendance are observed that comply with all government guidelines.
Gleaming White Exterior of San Diego Temple Preserved
The San Diego California Temple, an I-5 landmark, has been surrounded in scaffolding as of late as crews clean and seal the exterior of the building and make repairs on the roof and seams. Before its dedication in 1993, over 700,000 people toured the interior.