San Diego California Temple
Latest News
News Stories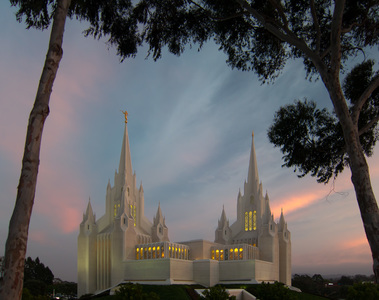 Photo: Aaron Nuffer
San Diego California Temple Closes for Major Renovation
Following the conclusion of ordinance work today, the San Diego California Temple will close for major renovation. Some of the work planned for the 30-year-old building includes remediation of leakage problems with the roof and windows, repurposing of the cafeteria and dining room area, and the enlarging of some of the ordinance spaces. No anticipated timeline has been given of how long the temple will remain closed.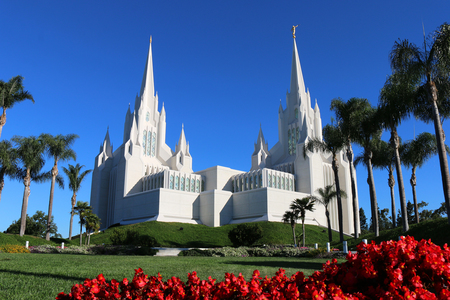 Photo: Pam Burt
Major Renovation Announced for the San Diego California Temple
The San Diego California Temple will close in July 2023 for extensive renovations. A public open house and rededication will be announced following the completion of the renovation. During the closure, members of the Church in Southern California are encouraged to attend other temples in the area. There are seven dedicated temples in California, two under construction, and three more in the planning stages.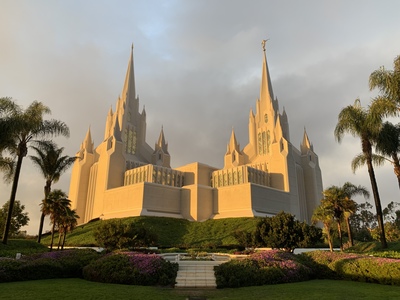 Photo: Scott C. Sorensen
List of Temporary Temple Closures Reaches 40
As worldwide efforts advance to contain the spread of COVID-19, more temples that were operating on a restricted basis have
fully closed
, including all of the temples in the state of California, bringing the total number of closures to 40. A few that had closed before March 13 have reopened on an appointment-only basis for living ordinances. Strict limits on attendance are observed that comply with all government guidelines.
Gleaming White Exterior of San Diego Temple Preserved
The San Diego California Temple, an I-5 landmark, has been surrounded in scaffolding as of late as crews clean and seal the exterior of the building and make repairs on the roof and seams. Before its dedication in 1993, over 700,000 people toured the interior.