Salvador Brazil Temple
Latest News
News Stories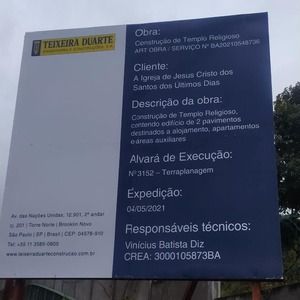 Grading Permit Issued for the Salvador Brazil Temple
Signage has been posted at the Salvador Brazil Temple site giving notice to the public of a grading permit that was issued to the general contractor on May 4, about three months ahead of the scheduled August groundbreaking. A large tree-covered bluff, surrounded by a body of water, is the prominent feature of the property, which will require substantial clearing and grading to prepare it for construction. The notice describes the project as construction of a religious temple and a two-story building housing accommodation, apartments, and auxiliary areas.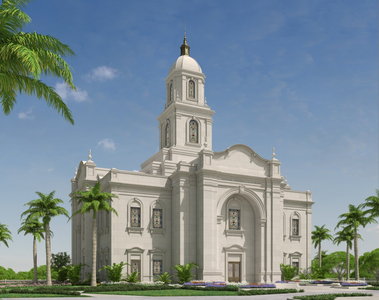 August Groundbreaking Announced for the Salvador Brazil Temple
The First Presidency has announced that ground will be broken for the Salvador Brazil Temple in August 2021. Elder Adilson de Paula Parrella, president of the Brazil Area, will preside at the event. Attendance at the temple site will be by invitation only in accordance with local COVID-19 guidelines. There are thirteen temples in Brazil either in planning, under construction, or dedicated.