Salt Lake Temple
Latest News
News Stories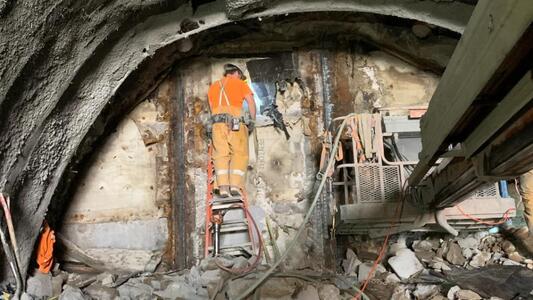 Reaching the End of the Tunnel at the Salt Lake Temple
Excavation has been completed for the new 180-foot (55-meter) tunnel underneath North Temple street that will connect the Conference Center parking structure to the yet-to-be-built underground entrance to the Salt Lake Temple. Removal of the concrete wall at the Conference Center end of the tunnel will be done later. The temporary removal of stones from the top of the temple exterior walls for cleaning and repair continues. Demolition of the Church Office Building plaza and fountain is making good progress.
Watch a video update
of the latest developments.