Rexburg Idaho Temple
Latest News
News Stories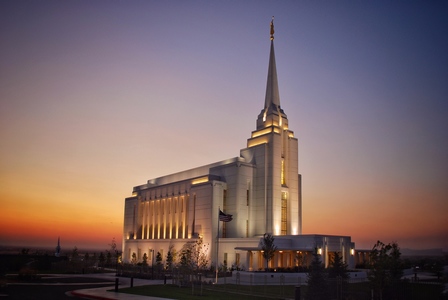 Photo: Michael Provard
Extended Maintenance Planned for the Rexburg Idaho Temple
The Rexburg Idaho Temple will close for extended maintenance from April 11 through July 4, 2022. "It'll be so much better when we open up," said President Max Checketts, the temple president. "We're just remodeling some spaces in the temple. We're adding some spaces, so we can serve more patrons." Plans for the remodeling were made years ago, and some landscaping will be carried out on the south side. During the closure, patrons will be welcomed at any other temple including the nearby Idaho Falls Idaho Temple. Read the
Rexburg Standard Journal news article
.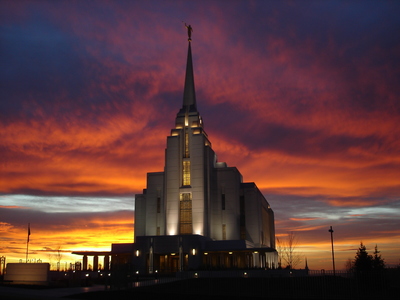 Photo: Alysia Ricks
Repairs to the Rexburg Idaho Temple
During the annual maintenance closure for the Rexburg Idaho Temple, repairs are being made to the roof and stained glass windows, which have been damaged by the extreme temperatures that are common in the Upper Snake River Valley. The temple will remain closed through September 19, 2018. During the closure, patrons are encouraged to visit the Idaho Falls Idaho Temple.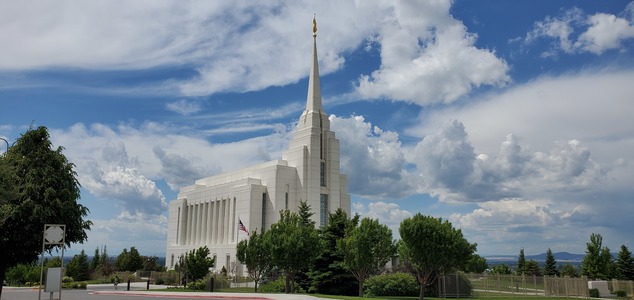 Photo: Rich Baxter
The Great American Eclipse: In the Path of Totality
A handful of temples in the United States stand in the path of totality for today's solar eclipse. Near the center of the path are the Rexburg Idaho Temple and Columbia South Carolina Temple. The Idaho Falls Idaho Temple and Nashville Tennessee Temple are also in the path with the Kansas City Missouri Temple and St. Louis Missouri Temple on the edges.