News Stories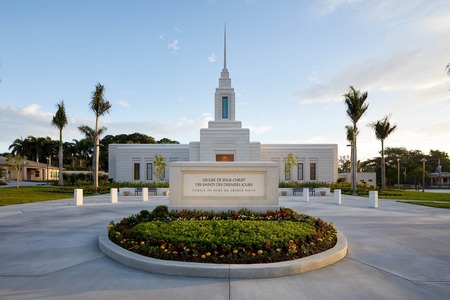 Photo: Intellectual Reserve, Inc.
Port-au-Prince Haiti Temple Unharmed by Earthquake
Church leaders have assessed the condition of members, missionaries, and property in Haiti following a devastating 7.2-magnitude earthquake that struck the country on Saturday, August 14. The mission president reports that all missionaries are safe and have been relocated as needed to maintain that safety. The homes of some Church members have been severely damaged, and members are receiving medical attention for injuries. The Port-au-Prince Haiti Temple and its adjoining meetinghouse are in perfect condition and will continue to provide services. Other official Church buildings are in good condition, but a wall of the rented facility in Les Cayes has collapsed. Elder Paul H. Jean Baptiste of the Seventy said, "It is something very strong for everyone, of course, but we can hold on and draw closer to the Lord. Suffering breeds humility through prayer. The idea is to understand that there is a purpose. He knows everything that happens to us."