Nairobi Kenya Temple
Latest News
News Stories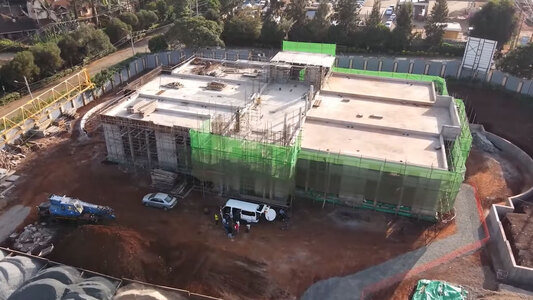 Photo: Intellectual Reserve, Inc.
Elder Rasbands Visits the Nairobi Kenya Temple Site
At the conclusion of a ten-day visit to three countries in sub-Saharan Africa, Elder Ronald A. Rasband of the Quorum of the Twelve Apostles toured the construction site of the Nairobi Kenya Temple. Addressing the media, he said: "I speak as an Apostle of Jesus Christ. I know that God loves the people of Kenya. We as a Church are grateful to have freedom of religion here. May God bless this wonderful country of Kenya and all its wonderful citizens." Breeze blocks for the housing facility are currently being explored and assessed for strength, precision, finish, and color. They will be used to create cool sheltered corridors around a central courtyard. Construction is expected to be completed by 2025.