News Stories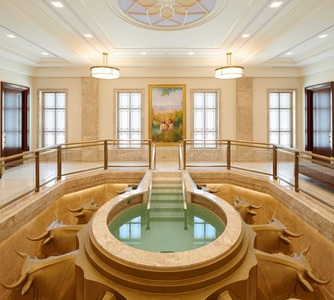 Photo: Intellectual Reserve, Inc.
Procedural Adjustments Announced for Witnessing Ordinances
The First Presidency has announced procedural adjustments for the two individuals who serve as witnesses to living and proxy baptisms and sealing ordinances effective immediately: (1) Any member holding a current temple recommend, including a limited-use recommend, may serve as a witness to a proxy baptism. (2) Any endowed member with a current temple recommend may serve as a witness to a living or proxy sealing. (3) Any baptized member of the Church, including children and youth, may serve as a witness to the baptism of a living person.