Kona Hawaii Temple
Latest News
News Stories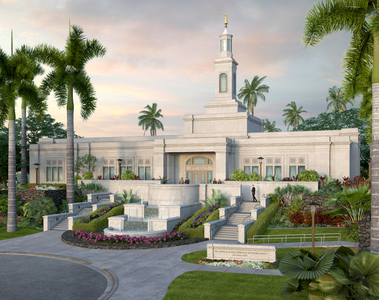 Photo: Intellectual Reserve, Inc.
Major Renovation Announced for the Kona Hawaii Temple
In October 2023, the Kona Hawaii Temple will close for a major renovation that will increase the square footage of the building from 9,500 to approximately 12,000. The exterior appearance of the temple will also be updated. The renovations are expected to be completed by late 2025. During the closure, members of the temple district are encouraged to attend the Laie Hawaii Temple.