Helena Montana Temple
Latest News
News Stories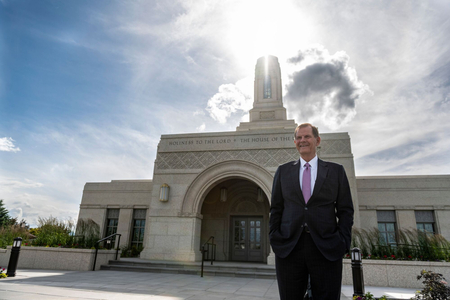 Photo: Intellectual Reserve, Inc.
Elder Stevenson Dedicates the Helena Montana Temple
"What a great blessing it is now for this great area of Montana to have access to a temple like this now," said Elder Gary E. Stevenson at the dedication of the Helena Montana Temple on Sunday, June 18, 2023. He continued, "It is part of the blessings that are coming to us as our dear Prophet is so focused on gathering Israel on both sides of the veil. This temple will bless the lives of many people." The temple is the 178th dedicated house of the Lord in operation worldwide.