Feather River California Temple
Latest News
News Stories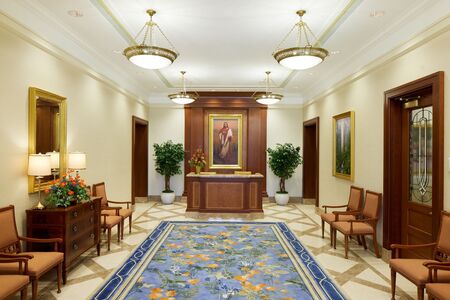 Photo: Intellectual Reserve, Inc.
Interior Photographs of the Feather River California Temple Released
The open house for the Feather River California Temple began today with a media event for journalists and community leaders. Over the next few days, invited guests will tour this House of the Lord, followed by public tours from Saturday, August 19, through Saturday, September 9, 2023, except Sundays. The 41,655-square-foot temple is located next to a new meetinghouse and distribution center at 1470 Butte House Road in Yuba City—a city rich with religious diversity. "To see the strength that each religion has and the love that they have for their God, I just love being a part of that and feeling it and worshiping with them," said Virgil Atkinson, a Church member who serves on the Yuba-Sutter Community Task Force. "I plan on walking through the temple with hundreds if not thousands of people from our community who love and respect us and want to come to the temple."