News Stories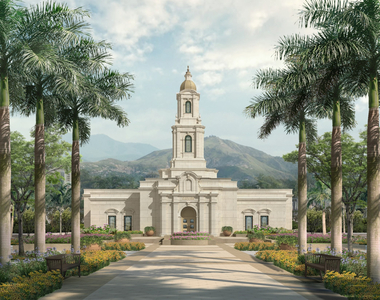 Photo: Intellectual Reserve, Inc.
Rendering for the Cali Colombia Temple Publicly Released
On September 23, 2021, the official exterior rendering was released for the Cali Colombia Temple. It will be built on a 3.14-acre site in the La Flora neighborhood of Cali, Colombia. The single-story, 9,500-square-foot temple will be the third for the nation of Colombia, joining the Bogotá Colombia Temple and Barranquilla Colombia Temple. No date for the groundbreaking event has been announced.