Bentonville Arkansas Temple
Latest News
News Stories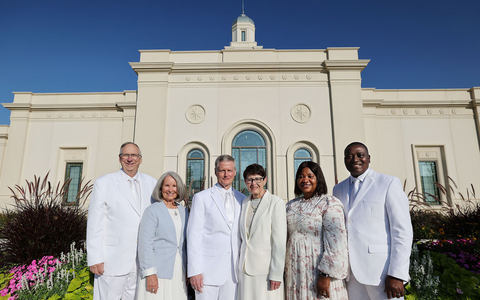 Photo: Intellectual Reserve, Inc.
Elder Bednar Returns to Arkansas to Dedicate the Bentonville Arkansas Temple
"We are blessed to witness and participate in the ongoing fulfillment of prophecies that holy houses of the Lord will dot the earth," said Elder David A. Bednar of the Quorum of the Twelve Apostles at today's dedication of the Bentonville Arkansas Temple. "Surely the Lord is hastening His work in marvelous ways all around the world." When the Bednars came to live in Northwest Arkansas in August 1980, there were only about 2,000 Latter-day Saints in the area of the new temple district. Now there are between 35,000 and 40,000 members of the Church.