Belém Brazil Temple
Latest News
News Stories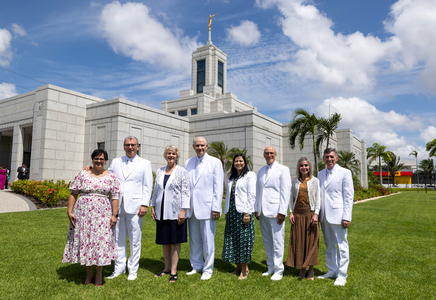 Photo: Intellectual Reserve, Inc.
Belém Brazil Temple Dedicated by Elder Renlund
Elder Dale G. Renlund of the Quorum of the Twelve Apostles presided at the dedication of the Belém Brazil Temple on Sunday, November 20, 2022. The city is located in northern Brazil at the mouth of the Amazon River. Elder Renlund used the city's proximity to the river to draw a comparison between the yielding of the Amazon to the biannual equinoxes, which produces a tidal bore known as "pororoca," to our own yielding to God. He said, "The Amazon River has no choice but to yield to heavenly power. But we do have a choice. We receive power only if we bind ourselves to God by sacred covenants." The Belém Brazil Temple is the ninth dedicated temple in Brazil.