Barranquilla Colombia Temple
Preparing for public open house
Public Open House
Saturday, 3 November–Saturday, 24 November 2018
Click to reserve free tickets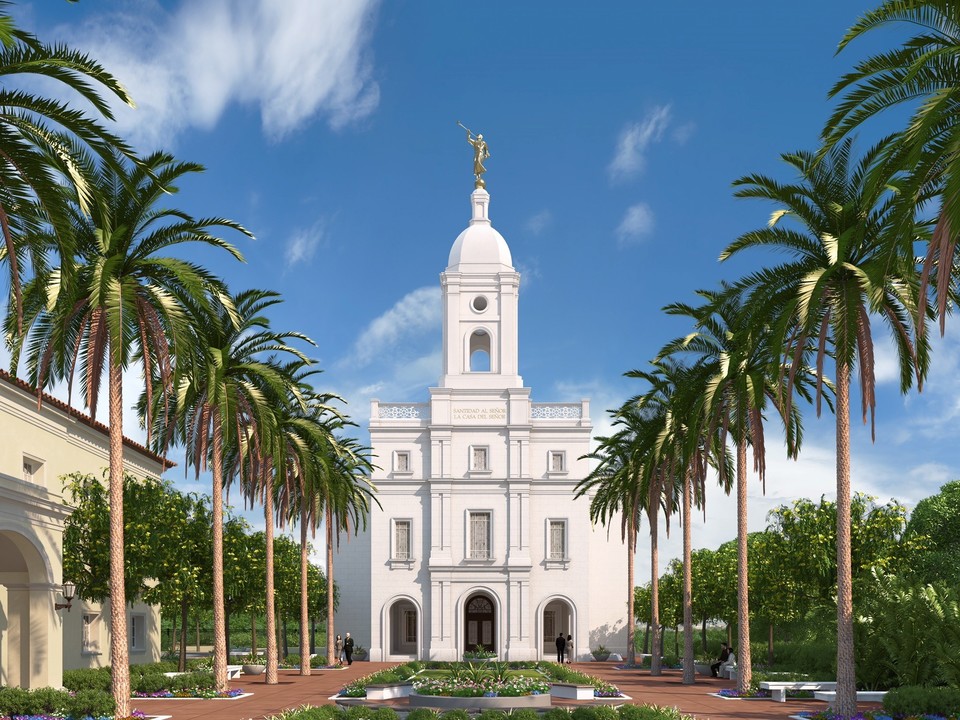 © 2015, Intellectual Reserve, Inc. All rights reserved.
Location
Puerto Colombia
Colombia

Announcement:
1 October 2011
Groundbreaking and Site Dedication:
20 February 2016 by Juan A. Uceda
Public Open House:
3–24 November 2018
Dedication:
9 December 2018
Construction Status
As of September 2017, stone cladding has been attached to the exterior walls of the Barranquilla Colombia Temple. Work on the tower is pending.
Groundbreaking Ceremony
The groundbreaking ceremony for the Barranquilla Colombia Temple took place on Saturday, February 20, 2016, in the 50th anniversary year of the Church in Colombia. Elder Juan A. Uceda, president of the South America Northwest Area, presided at the ceremony. It was no coincidence, he explained, that construction of the country's second temple was beginning in that anniversary year. The hand of the Lord is at work. He challenged members to make temple attendance a regular family tradition, to hang photographs of the temple in their homes, and to conduct family history research. In his dedicatory prayer, he asked the Lord's blessings on all who would participate in the temple's construction including government leaders. Following the prayer, Church and civic leaders formally broke ground for the temple. Afterward, many more took the opportunity to turn a shovelful of dirt.1
Temple Site
The Barranquilla Colombia Temple will stand in the picturesque oceanside community of Puerto Colombia across from Colegio Alemán, approximately two kilometers west of Barranquilla proper. The elevated property, located on the highway to Cartagena, commands a beautiful view of the Magdalena River—the largest river in Colombia—and of the ocean.2
Temple Announcement
President Thomas S. Monson announced the Barranquilla Colombia Temple on October 1, 2011, during the Saturday morning session of the 181st Semiannual General Conference. In 1966, the first LDS missionaries arrived in the country of Colombia where there are now more than 173,000 members organized into 29 stakes and 11 districts.3
Temple Facts
The Barranquilla Colombia Temple will be the second temple built in Colombia, following the

57th operating templeBogotá Colombia Temple (1999).
---
"Ground is broken at site of future temple in Barranquilla, Colombia," Church News 20 Feb. 2016, 1 Apr. 2016 <http://www.deseretnews.com/article/865648199/Ground-broken-at-site-of-future-temple-in-Barranquilla-Colombia.html>.
The Church of Jesus Christ of Latter-day Saints News Release, "Nuevo Templo Mormón en Barranquilla, Colombia," 26 Jun. 2012.
The Church of Jesus Christ of Latter-day Saints News Release, "New Temples Announced for France, Africa, Colombia, Utah and Wyoming," 1 Oct. 2011.