Tokyo Japan Temple
Latest News
News Stories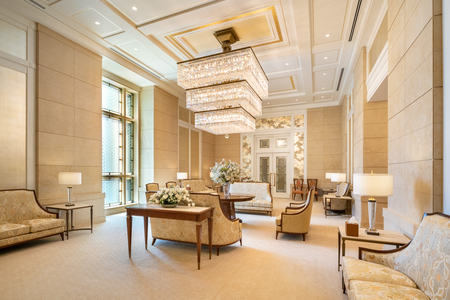 Photo: Intellectual Reserve, Inc.
President Eyring Rededicates the Tokyo Japan Temple
President Henry B. Eyring, second counselor in the First Presidency, presided over the rededication of the Tokyo Japan Temple in three sessions on Sunday, July 3, 2022. He was joined by Elder Gary E. Stevenson of the Quorum of the Twelve Apostles who has strong ties to Japan. A rededicated temple in Tokyo "is a great thing for this nation," said President Eyring. "It is a great thing in the world to have a temple of God. I feel grateful just to be here." The temple was first dedicated over 40 years ago as the 18th temple in operation. It closed nearly five years ago for extensive renovations including the construction of a new four-story annex that houses a visitors' center, chapel, area and mission offices, and a family history center.