Tokyo Japan Temple
Latest News
News Stories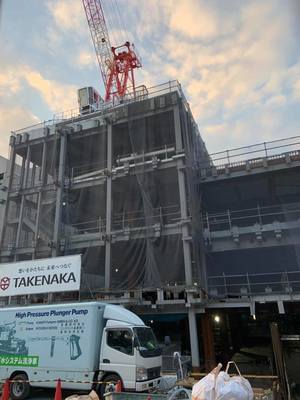 Annex Rising Next to Tokyo Japan Temple
Stretching the entire block from southeast to northwest, the multi-level annex building under construction next to the
Tokyo Japan Temple
will be a massive upgrade to the former annex built in 1986. With the exception of the Chinese embassy, the Church now owns the entire block where the temple stands, having acquired properties and added supporting facilities over the past four decades. The temple was originally designed to be constructed on the narrow site of the former mission home. However, through a miraculous set of circumstances, property was acquired on either side, allowing for a more substantial and functional temple including small adjoining annexes for temple workers and patrons.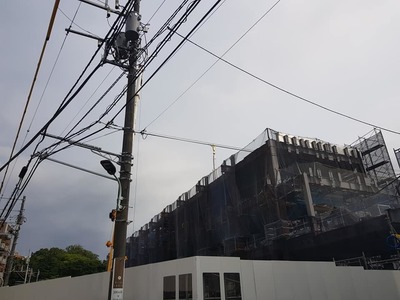 Multipurpose Annex Will Complement Tokyo Japan Temple
Renovation activities continue at the nearly 40-year-old
Tokyo Japan Temple
including the construction of a new multipurpose annex over the location of the previous white brick building. The new facility is designed in the same style as the temple including the exterior paneling and long slender windows. It will connect to the temple and rise to the same height, making it appear like an extension of the temple. The former surface parking and parking garage have been replaced by an underground parking facility. The temple grounds will have a more open feel with the removal of the wrought-iron perimeter fence.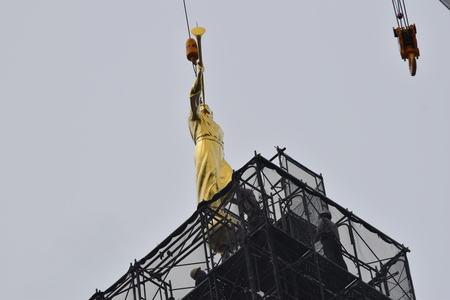 Angel Moroni Returns to the Tokyo Japan Temple
Numerous members in Tokyo gathered to the
Tokyo Japan Temple
yesterday to witness the installation of the angel Moroni statue atop the spire. The temple closed approximately 18 months ago for an extensive renovation project. Members look forward to the reopening of the temple and to participating regularly in temple ordinances.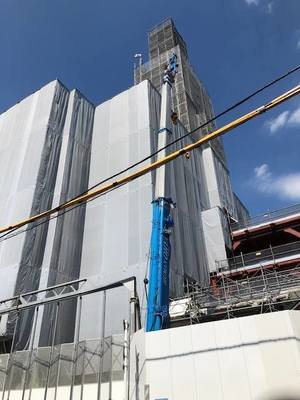 Exterior Renovations Underway at the Tokyo Japan Temple
Renovation work at the
Tokyo Japan Temple
has progressed to the temple exterior, which is covered from top to bottom in debris netting. Alterations are expected to the exterior appearance of the building, which may include replacing the precast stone panels.
Renovations Announced for Four Temples in Japan, the United States, and Paraguay
The First Presidency has announced that four temples will close later this year for extensive renovation projects. In October 2017, the
Tokyo Japan Temple
,
Oklahoma City Oklahoma Temple
, and
Memphis Tennessee Temple
will close. The Asunci n Paraguay Temple will follow in November 2017. The Tokyo temple is expected to reopen in 2020 and the rest in 2019. Closures have also been announced for Washington D.C. and Oakland.
Tokyo Temple and All Missionaries Ok After Quake
Shock waves felt in Tokyo from the Sendai quake caused Moroni to swivel, but the temple appears to have sustained no structural damage. All missionaries in Japan are safe and accounted for.