Tarawa Kiribati Temple
Latest News
News Stories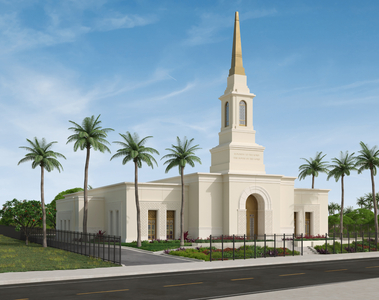 Photo: Intellectual Reserve, Inc.
Location Announced for the Tarawa Kiribati Temple
The location of the Tarawa Kiribati Temple has been announced as a 0.80-acre site at Ambo, South Tarawa, directly across from the Kiribati House of Parliament. Plans for the temple call for a single-story building of approximately 10,000 square feet with a single spire. Additional facilities, including a meetinghouse and patron housing facility, are in development and will be located 450 meters west of the temple site. No groundbreaking date has been scheduled.