News Stories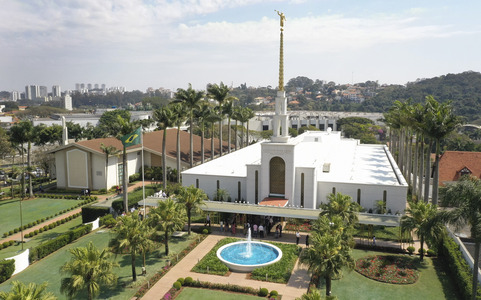 Photo: Jeffrey D. Allred | Deseret News
Temples Pause and Unpause Operations
The Curitiba Brazil Temple unpauses today, resuming Phase 2 of operations while the Campinas Brazil Temple, Santiago Chile Temple, and São Paulo Brazil Temple paused their operations. As early as March 29, thirteen temples will begin Phase 2-B including the Asunción Paraguay Temple, Bern Switzerland Temple, Calgary Alberta Temple, Copenhagen Denmark Temple, Córdoba Argentina Temple, Edmonton Alberta Temple, Frankfurt Germany Temple, Guayaquil Ecuador Temple, Kansas City Missouri Temple, Medford Oregon Temple, Portland Oregon Temple, Seattle Washington Temple, and Twin Falls Idaho Temple.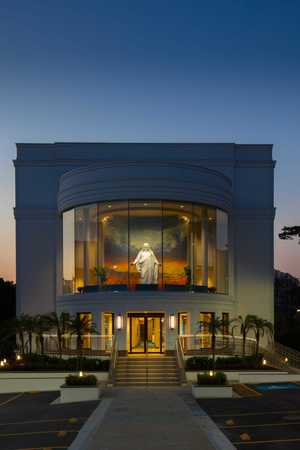 Photo: Intellectual Reserve, Inc.
São Paulo Brazil Temple Visitors' Center Opens
On January 20, 2019, the doors officially opened for first temple visitors' center in South America on the grounds of the São Paulo Brazil Temple. The former patron housing facility was renovated and repurposed as a visitors' center, accommodation center for traveling patrons, and an office building for the Brazil Area. The visitors' center features exhibits centered on Jesus Christ, the family, missionary work, temples, the Book of Mormon, and Church pioneers in Brazil.