Richmond Virginia Temple
Latest News
News Stories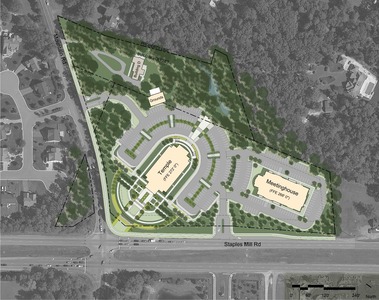 County Approval of the Richmond Virginia Temple Plans
The
Richmond Virginia Temple
is moving closer to groundbreaking, which is anticipated to take place in the second or third quarter of this year. Preliminary plans for the temple were submitted to Henrico County in March of 2019. After modifications were made based on staff feedback, a formal set of plans was submitted on September 5, and a second submission followed on November 5 with minor revisions. The Planning Commission granted its approval of the project on November 20 while feedback and approval from various county and state organizations continue to be received. Church representatives are now focused on obtaining the building permits needed for construction to begin.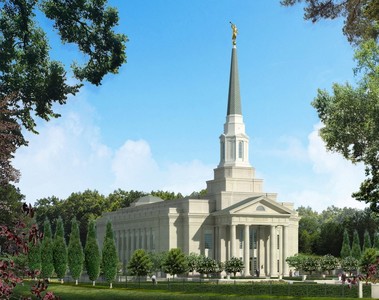 Official Rendering Unveiled for the Richmond Virginia Temple
Eight renderings of the interior and exterior of the
Richmond Virginia Temple
were on display tonight at an open house held for Church members, neighbors, and journalists interested in the temple project. Just before the open house, local leaders had an opportunity to be briefed by Church representatives and to ask questions. The design of the temple draws inspiration from early American architecture and traditions. A groundbreaking ceremony is expected to take place in the second or third quarter of 2020.
Preliminary Plans Submitted for Richmond Virginia Temple
On March 22, 2019, preliminary plans for the
Richmond Virginia Temple
were submitted to Henrico County. The plans propose a two-story, 36,200-square-foot temple with a large steeple capped with an angel Moroni statue, an adjoining 16,200-square-foot meetinghouse, a maintenance building, extensive landscaping, and a total of 240 parking spaces.