Praia Cape Verde Temple
Latest News
News Stories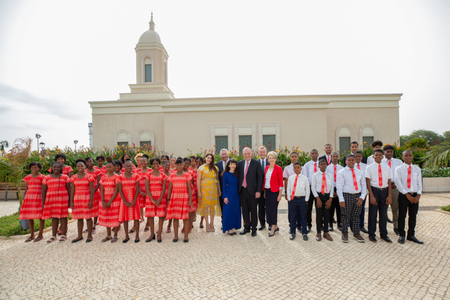 Photo: Intellectual Reserve, Inc.
Elder Andersen Dedicates the Praia Cape Verde Temple
Elder Neil L. Andersen of the Quorum of the Twelve Apostles dedicated the Praia Cape Verde Temple today. It is the 173rd dedicated temple in operation worldwide. The temple's warm-toned exterior is accented in Portuguese limestone with simple lines that are consistent with other religious buildings on the islands. During the three-week open house, more than ten thousand people toured the interior including religious leaders, community leaders, neighbors, and Church members. At the cornerstone ceremony held just before the dedication, Elder Andersen said that "in the records of heaven, this is one of the most important days for Cabo Verde in the whole history of the world."