News Stories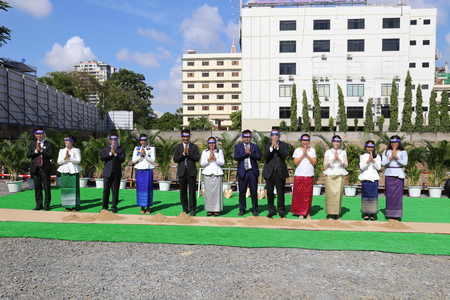 Photo: Intellectual Reserve, Inc.
Groundbreaking Event Held for the Phnom Penh Cambodia Temple
President Veasna Kuonno Neang of the Cambodia Phnom Penh Mission presided at the groundbreaking event for the Phnom Penh Cambodia Temple—the country's first—on Saturday, September 18, 2021. "This is a day heaven is smiling on us," said President Neang. "Today, a holy temple of God will begin its foundation representing the faithfulness, love and joy of the saints in Cambodia. We know that when we come to the temple, we can feel closer to the Lord Jesus Christ." For years, Cambodian members have traveled to Hong Kong or the Philippines for temple worship, making a visit to the temple a once-in-a-lifetime experience for many. That will now change. The 10,000-square-foot temple and ancillary building will be constructed on a 3.16-acre site on Russian Confederation Street near the Royal University of Phnom Penh.