Medford Oregon Temple
79th dedicated temple in operation
Limited Operations
PHASE 3: TEMPLE OPEN FOR ALL ORDINANCES WITH RESTRICTIONS
August 2021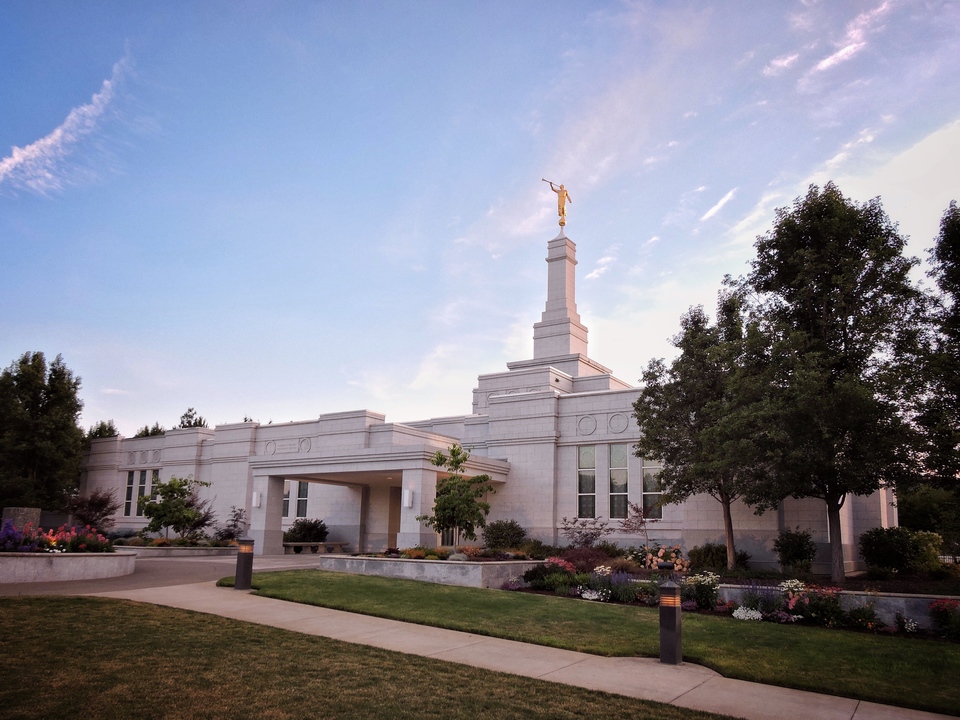 © Michael Provard. All rights reserved.
Services
NO clothing rental available
NO cafeteria food served
NO patron housing available
NO distribution center nearby
(Store Locator)
Announcement:
15 March 1999
Groundbreaking and Site Dedication:
20 May 1999 by D. Lee Tobler
Public Open House:
24–31 March 2000
Dedication:
16 April 2000 by James E. Faust
Site:
2 acres
Exterior Finish:
Gray granite quarried from Mount Airy, North Carolina
Architectural Features:
Single attached spire with an angel Moroni statue
Ordinance Rooms:
Two instruction rooms (two-stage progressive), two sealing rooms, and one baptistry
Total Floor Area:
10,700 square feet
Temple Facts
The Medford Oregon Temple was the second temple built in Oregon.
Groundbreaking Ceremony
"This new temple is now another ensign to the restoration of the gospel," Elder D. Lee Tobler of the Seventy and first counselor in the North America Northwest Area presidency, said in remarks during the groundbreaking services of the Medford Oregon Temple. "It is an ensign not only for you, but it is an ensign for your neighbors. It is an ensign for all." Elder Tobler said that the temple will not be built for just the members of today but also for the those of tomorrow and the families of yesteryears (Church News, 29 May 1999).