News Stories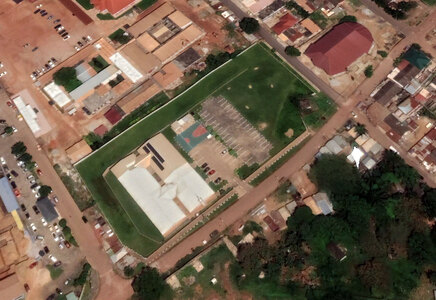 Photo: Google
Location Announced for the Kumasi Ghana Temple
Plans for the Kumasi Ghana Temple have been announced as a two-story building of approximately 22,750 square feet. It will be constructed on the 2.08-acre site of the Bantama meetinghouse at Y11 Suntreso Road. The meetinghouse and a new arrival center will be part of the temple complex. It will be the second temple constructed in the country of Ghana, joining the Accra Ghana Temple.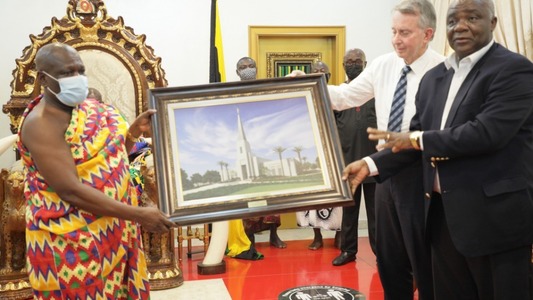 Photo: Intellectual Reserve, Inc.
Church Leaders Meet with His Royal Majesty, Otumfuo Osei Tutu II
At a recent meeting with His Royal Majesty, Otumfuo Osei Tutu II, Elder Larry S. Kacher, first counselor in the Africa West Area presidency, and other Church representatives committed the Church's assistance with the digitization of records and archives and shared the news of the Kumasi Ghana Temple that will be built. "So many of these records are needed. If I lose them, I lose my history. If we have our history, we have our identity," said His Royal Majesty. He added, "Thank you for the temple you are about to build. I know that when we have that…it helps my people in terms of believing in our God, Jesus Christ."