News Stories
Photo: Intellectual Reserve, Inc.
Official Rendering Released for the Cleveland Ohio Temple
The official exterior rendering for the Cleveland Ohio Temple has been released. The east-facing building will be approximately 9,000 square feet with a 100-foot spire. A 2,200-square-foot ancillary building will provide a non-patron waiting area, restrooms, break room, and storage for grounds and maintenance equipment. A lot consolidation of two properties owned by the Church and a special conditional use variance went before the local Planning Commission in June. A public hearing followed in July.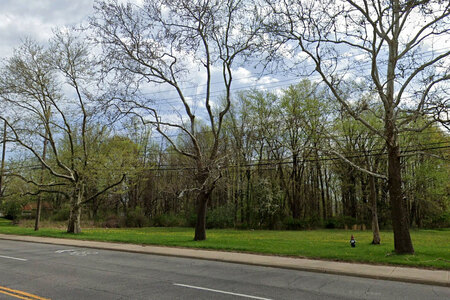 Photo: Google
Cleveland Ohio Temple Site Released to the Public
The selected property for the Cleveland Ohio Temple has been released to the public. The temple will be constructed on Brecksville Road, south of Longano Drive, in the city of Independence in Cuyahoga County. Plans call for a single-story temple of approximately 9,900 square feet. There is one dedicated temple in operation in the state of Ohio, located in the capital city of Columbus. It was dedicated in 1999, and it is scheduled to be rededicated on June 4, 2023. The first temple built in Ohio was the Kirtland Temple, which is owned by the Community of Christ.