Auckland New Zealand Temple
Latest News
News Stories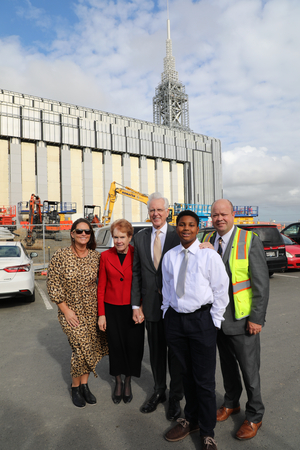 Photo: Intellectual Reserve, Inc.
Elder and Sister Christofferson Visit the Auckland New Zealand Temple
The beautiful city of Auckland was the final stop on a ministering assignment given to Elder D. Todd Christofferson of the Quorum of the Twelve Apostles who had been to six cities in New Zealand and Australia. He invited the members to prepare for the dedication of the Auckland New Zealand Temple by becoming more holy and Christlike. He encouraged them to ask themselves, "What could I do that would make me a holier person, a better offering and gift of myself to present to the Lord on that day of the dedication?"