Miraflores Guatemala City Guatemala Temple
Latest News
News Stories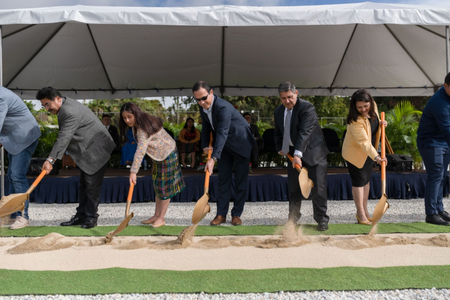 Photo: Intellectual Reserve, Inc.
Miraflores Guatemala City Guatemala Temple Groundbreaking Held
Ground was broken for the Miraflores Guatemala City Guatemala Temple on Saturday, December 3, 2022. Elder Patricio M. Giuffra, second counselor in the Central America Area presidency, presided at the event. During the program, a pioneering member of the Church shared that he had been a temple worker for almost three decades and that he knew of the joy of our ancestors who have their ordinance work performed in the House of the Lord. Elder Giuffra said that Heavenly Father has asked us to construct temples on the earth as a place of refuge and worship for His children.