Burley Idaho Temple
Latest News
News Stories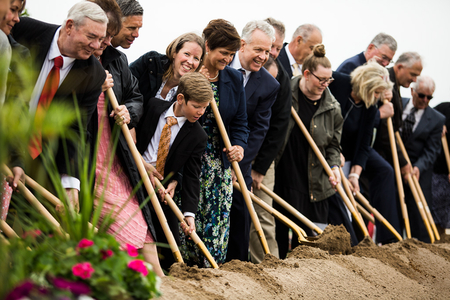 Photo: Intellectual Reserve, Inc.
Community Gathers to Break Ground on the Burley Idaho Temple
Elder Brent H. Nielson of the Presidency of the Seventy presided at the groundbreaking ceremony for the Burley Idaho Temple on Saturday, June 4, 2022. Elder Nielson, who was born and raised in Burley, said, "It was just a few hundred yards from here where I learned to…love and enjoy life and the wonderful abundance that the Lord has blessed all who reside in this beautiful Magic Valley." The 38,600-square-foot temple will be constructed on a 10.1-acre site at 40 South and 150 East in Burley. "When soil is turned and seeds are sown, a bountiful harvest is always expected," said Elder Nielson in the dedicatory prayer. "As we turn this soil, we pray for an eternal harvest as a house of the Lord, a holy temple, rises out of the ground in this place."